Best Gaming Headsets for PS4
The right headset can improve your kill-death ratios and your overall gaming experience. Hardcore gamers will love getting their game on with the best gaming headsets for PS4 owners.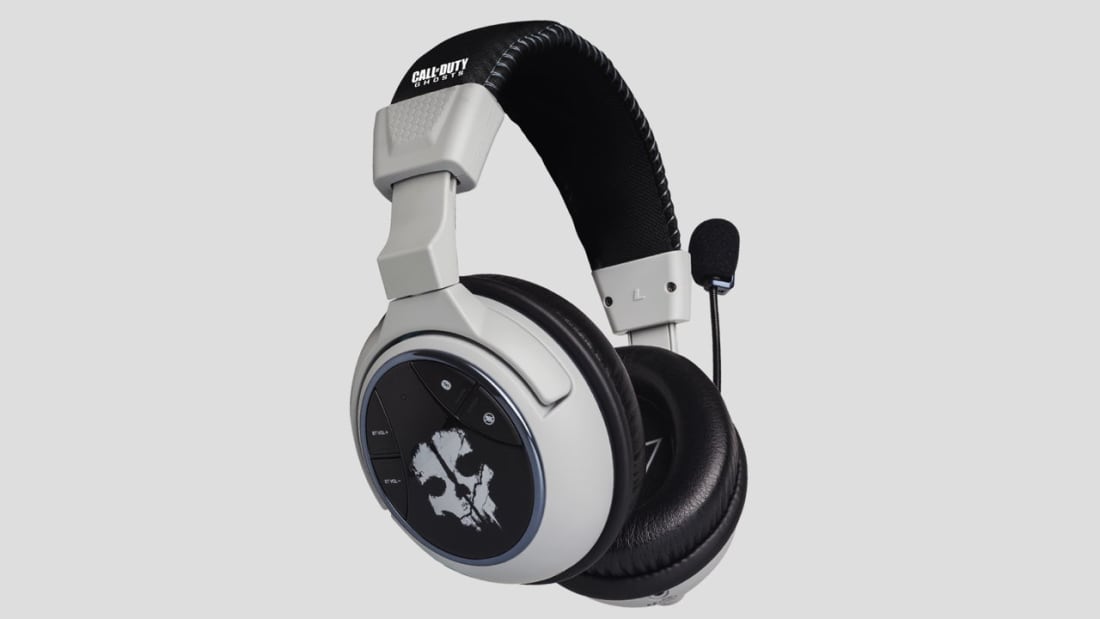 The PlayStation 4 has some of the best gaming accessories on the market. It's a machine that allows you an almost full immersion into the gaming world, offers lag-free gaming, quality graphics, and also boasts some of the best titles in modern gaming.
As good as the basic PlayStation 4 is, you really do need the right gaming accessories to fully enjoy what it can do for you. PS4 accessories come in a variety of categories to shop for, and it can be hard to really compare controllers to headsets.
So, we decided to pit headset against headset in order to find the best gaming headsets for PS4. Here are the coolest headsets that we picked as the cream of the crop.
The PlayStation Gold Wireless Headset
The PlayStation Gold definitely hits the gold standard, and that's why it's one of the best gaming headsets for PS4 consoles. The surround sound on these is impeccable and lets you hear everything from the whisper quiet background noises in your favorite RPG to the loud explosions in your favorite FPS.
While it may not actually be gold in hue, this chat-capable, noise-cancelling headset is one of the most reliable ones we've seen. In terms of comfort, sound quality, and functionality, this gets an A+ from us.
The Polk Striker Pro P1
Most of the best gaming headsets for PS4 console players are made to look as futuristic as possible — and it's an aesthetic we can totally dig. However, the Polk Striker Pro isn't like that. Instead of looking like it came from the 33rd century, the Striker looks like a 1960s radio headset.
Gamers shouldn't be fooled by this PS4 headset's retro look, though. It's one of the best gaming headsets that any company has created. This dual-jack, extra long wire connection, surround sound gaming headset comes complete with state-of-the-art chatting capability and more.
So, while it may be an old school headset in appearances, it's definitely as modern as you can get. (Even so, we totally wish we could do old school retrogaming with this.)

The Razer Kraken Pro V2
Razer has been a juggernaut in the gaming accessories industry for years — and that's because they know how to make a great product. Obviously, one of the best gaming headsets for PS4 players and PC players alike would have to come from them too.
Awesome audio capabilities, super sensitive chatting tech, multiple driver size options, and slick design aesthetics is what makes the Kraken one of the best headsets you can buy.
Astro A40 TR Headset
Some video game lovers are total sticklers for having the best of the best. And, that's why those guys tend to buy the Astro A40 — it's regularly cited as one of the best gaming headsets for PS4 console gamers.
Along with superior sound quality, the Astro A40 allows you to customize your headset by swapping headphones, adjusting sound balances, and also enjoy the perks of a mod kit, too. It may be pricey, but the fact is that you really can't get better than the A40 if you really love to control every element of your gaming experience.
Turtle Beach Ear Force P12
As any video game aficionado can tell you, Turtle Beach makes some darn good gaming headphones at a pretty decent price. This is good, because one of the biggest problems gamers have is usually money. If you're looking for one of the best gaming headsets for PS4 gamers on a budget, then we'd suggest getting the Ear Force P12.
This mobile-friendly, PS4-compatible gaming headset offers super high-quality sound, high-def chat capabilities, an optional bass boost, and one of the most comfortably lightweight designs we've seen in a while.
Best of all? It's under $50.
HyperX Cloud
Gamers who are really into learning about the many different gaming accessories probably are surprised to see the HyperX Cloud on a list of the best gaming headsets for PS4 console players. After all, it was originally primarily marketed as a PC gaming headset.
However, quality really is what we're going for — and the Cloud is compatible with the PlayStation 4. Top of the line sound, awesome chat capabilities, and super-comfortable over-the-ear cups is why people love the HyperX Cloud.
Since it is a good product, we have to include this on our list, even if it's originally a PC headset. It's awesome, and it's a classic because it rules.