Best Xbox One Accessories for Gamers
From awesome decals to cool controllers, we take a look at the best Xbox One accessories for gamers who are serious about gaming.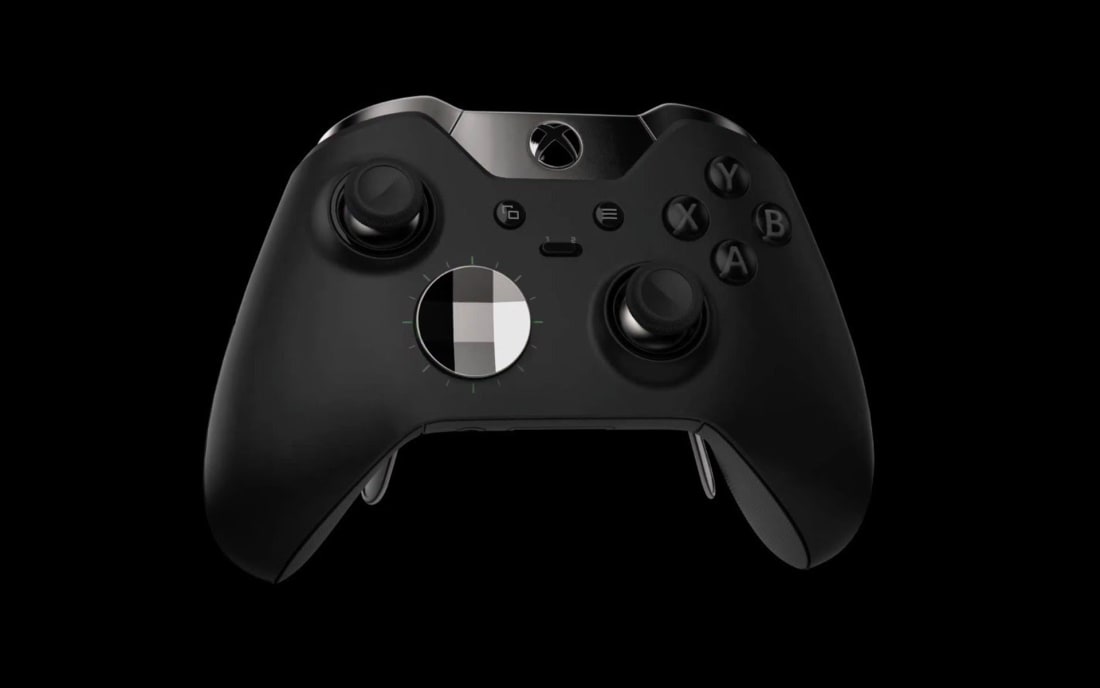 The Xbox One has become one of the most popular game consoles in history — and it's obvious why. Great games, awesome graphics, and the ability to turn into a full entertainment system makes the Xbox One a smart investment for anyone who loves gaming, fun, and media. 
For serious gamers, having an Xbox One isn't enough. Knowing Xbox won the Xbox vs PS4 battle isn't enough. Even having the best Xbox One games isn't enough. 
If you really want to play your favorite games like an elite e-sports player, you may need to invest in the gear that tech experts call the best Xbox One accessories for gamers. 
XBox One Elite Wireless Controller by Microsoft
Let's just face it — wires get in the way. That's why one of the best Xbox One accessories for gamers who want to make sure they win every battle along their way is the Xbox One Elite Wireless Controller. This controller allows you to play wire-free, has incredibly fast reaction times, and also can be used on Windows computers thanks to its wireless adapter. 
Putting batteries in the One Elite is a breeze, and it lasts for hours of intense gameplay. That's why it has such a strong e-sports following, and why critics love it. 
Xbox One Play and Charge Kit by Microsoft
Tired of having to deal with dead batteries and even deader controllers? If you're a wireless controller user who's sick of it, then you'll understand why the Xbox One Play and Charge Kit is such a popular accessory. 
This simple and affordable kit turns your battery-powered, standard Xbox One controllers into a wireless, rechargeable controller. Less battery waste, less annoyance, and a lot more streamlined playing makes this one of the best Xbox One accessories for gamers who hate spending money on batteries. 
Ear Force Recon 50X Headphones by Turtle Beach
If you're a gamer, you already know that Turtle Beach makes some pretty intense headphones. These solidly-built headphones offer state-of-the-art sound, great chatting capabilities, and also boasts a super-comfortable fit. The end result is a fully immersive experience that makes you seriously hear the game. 
The quality and popularity say it all — this is one of the best Xbox One accessories for gamers who love seriously getting into the game. 
XBox Chatpad by Microsoft
Love to text chat during a serious game? Never fear, Microsoft's here with an Xbox Chatpad that directly plugs into your standard Xbox One controllers. For people who love to chat, or people who just want to make sure they have the option if they need it, this is a must buy. 
Also, the Chatpad happens to be one of the more cost-friendly options on this list. So, it's also one of the best Xbox One accessories for gamers on a budget, too. 
The Data Bank by Nyko
Games eat up a lot of data these days, especially if you're playing something with a lot of crazy saves and achievements. If you want to make sure you have enough space to store all your adventures, then why not grab a data bank?
The Nyko Data Bank allows you to have all your data stored in a nice, neat package. That's why hardcore game experts call it one of the best Xbox One accessories for gamers who binge on a variety of games. 
XBox One Controller Charging Station by Fosmon
As nice as having a single controller that's rechargeable is, let's be honest, many gamers don't play on their Xbox One alone. That's why Fosmon's sleek and stylish high-speed charging station is one of the best Xbox One accessories for gamers who play with friends. 
This docking station charges two controllers at the same time, and comes with two rechargeable battery packs, too. If you tend to burn through controllers during game-a-thons, this product will be your new best friend. 
Atox Arcade Stick by Razer
One of the hardest-to-find accessories you can grab for the Xbox One is a high-quality arcade stick. If you're an old school gamer who misses the days of arcade gaming, then the Razer Atox Arcade Stick will be a dream come true. 

Razer came up with an arcade-like game controller that has all the gear you need to bring you back into the days when every play would cost another quarter. In our opinion, this stylish arcade stick is one of the best Xbox One accessories for gamers who wish they could play Grand Theft Auto 4 at a bowling alley arcade.