Gamers is powered by Vocal creators. You support
Tara Foulkrod
by reading, sharing and tipping stories...
more
Gamers is powered by Vocal.
Vocal is a platform that provides storytelling tools and engaged communities for writers, musicians, filmmakers, podcasters, and other creators to get discovered and fund their creativity.
How does Vocal work?
Creators share their stories on Vocal's communities. In return, creators earn money when they are tipped and when their stories are read.
How do I join Vocal?
Vocal welcomes creators of all shapes and sizes. Join for free and start creating.
To learn more about Vocal, visit our resources.
Show less
Blizzard's Giant Arthas Statue and 12 Other Huge, Real Life Video Game Statues
Blizzard has erected a massive statue of Arthas in Taichung, Taiwan in honor of the 25th anniversary of their company, and BOY is it definitely amazing.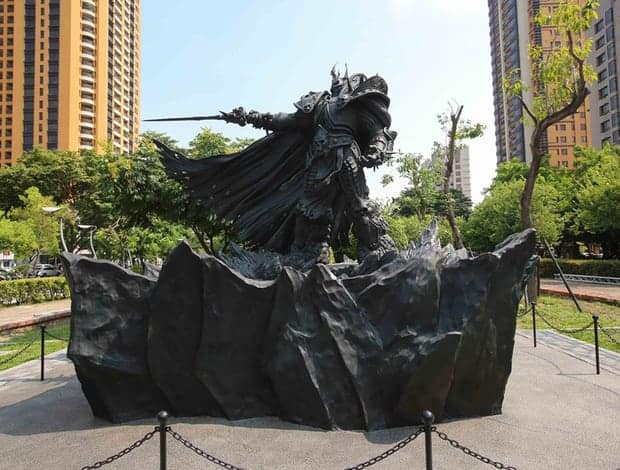 Blizzard has erected a massive statue of Arthas in Taichung, Taiwan in honor of the 25th anniversary of their company, and BOY is it definitely amazing. The statue is 14 feet and weighs a whopping 4,000 pounds. This is definitely one piece of video game art that will live on for years to come. You can watch the process of how the bronze statue was created below.
1. The 4,000lbs Bronze Arthas Statue

This isn't the first time that Blizzard has created a statue from one of its IPs.
2. Blizzard's 12-foot tall orc statue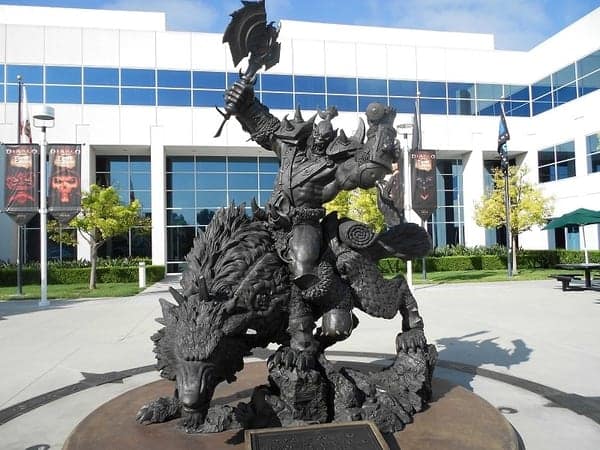 In front of Blizzard's Irvine offices, another statue growls a silent war cry atop a snarling wolf while wielding an axe against his opponents, frozen in a moment of heated battle.
They gave a small replica of said statue to some of their most dedicated players for the Ten Year Anniversary of World of Warcraft in 2014.
3. Blizzard also displays other franchises, like this intimidating statue of Kerrigan from Starcraft.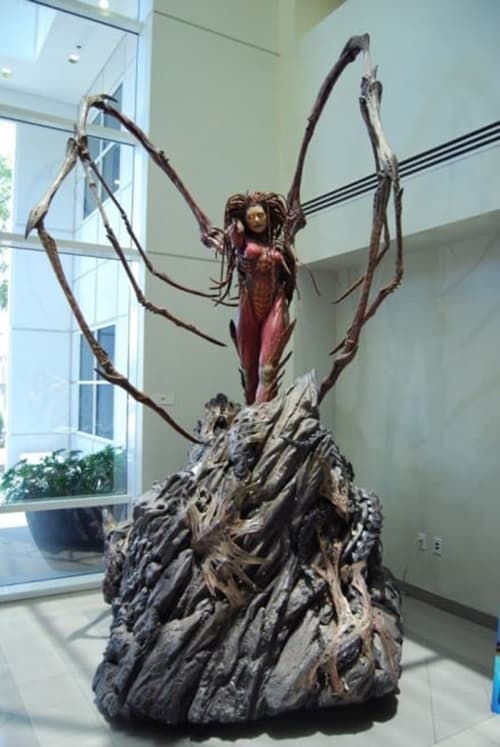 4. This statue of Tyrael from Diablo almost dares to defy gravity.
But Blizzard isn't the only one who knows how to craft an amazing statue or display. Granted, they're well known for it because they're so good at it, but there are other franchises who have had great displays as well. Some look almost real.
5. Dracula looks bored with the surrounding events in this display from Castlevania 2: Lords of Shadow.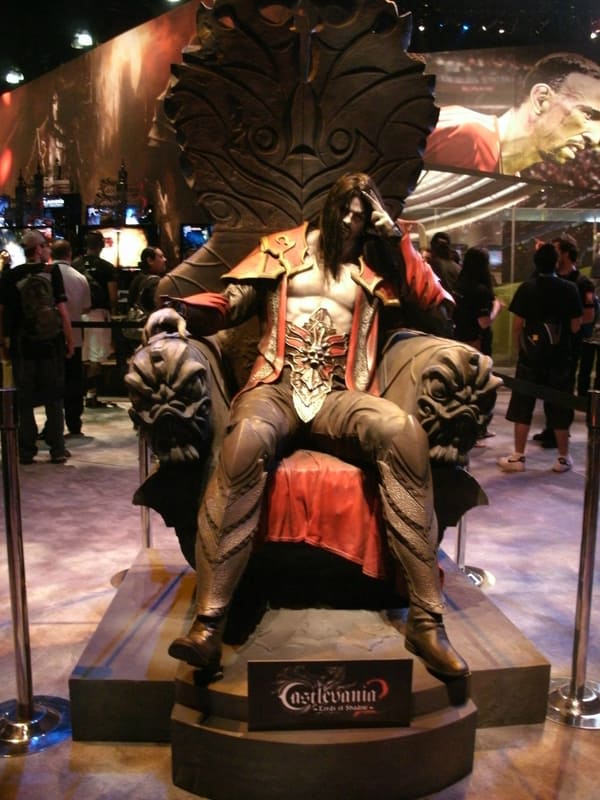 6. Nostalgic displays bring back fond memories like this Rash statue from Battletoads.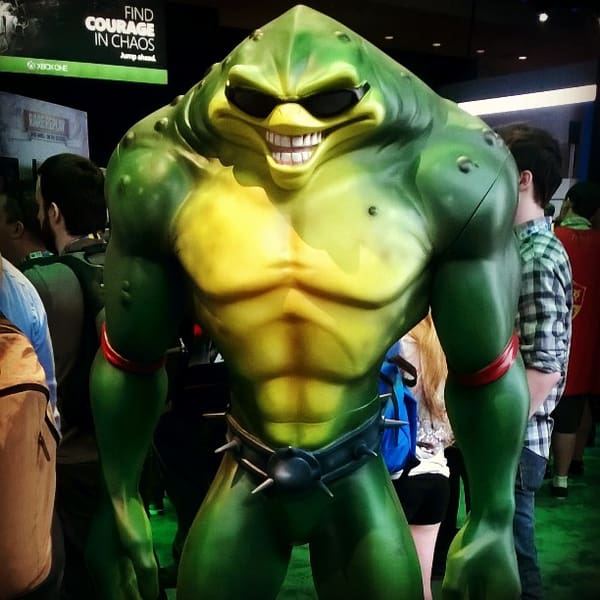 7. This Codsworth display from Fallout 4 did more than just look pretty. It hurled insults at passersby as well!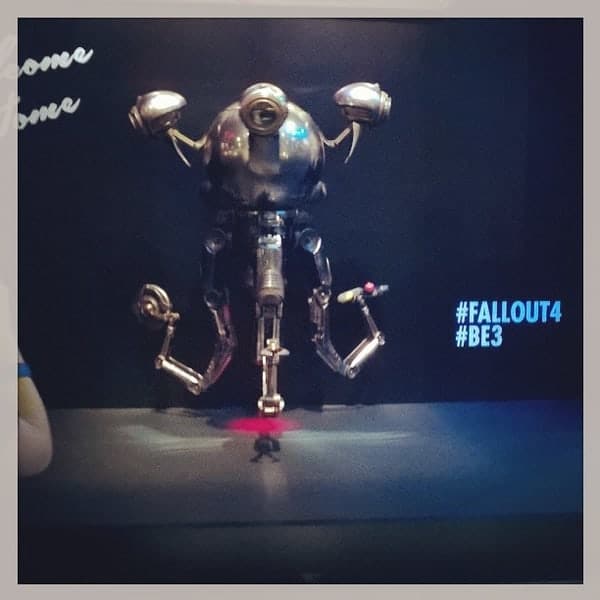 8. This massive Titanfall display came with its own security team!
9. Some displays include several characters, like this one from Battleborn.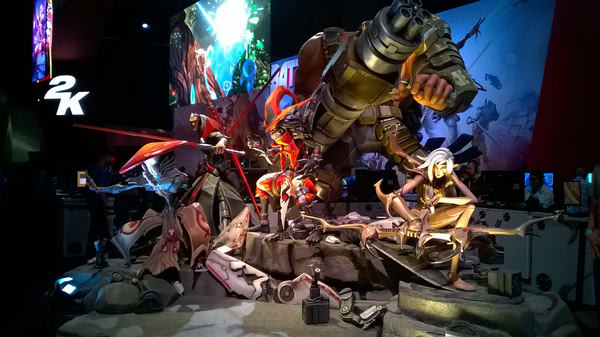 10. Some display the aftermath of battle, like this Dark Souls III fountain that spews blood into the air.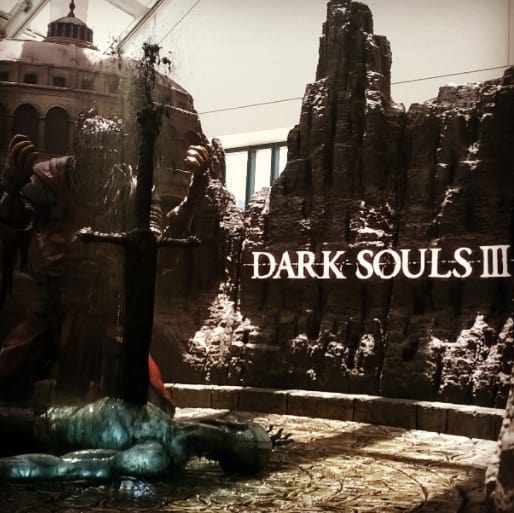 11. Still others are simple, yet colorful and attention-grabbing, like this statue from Skylanders Superchargers.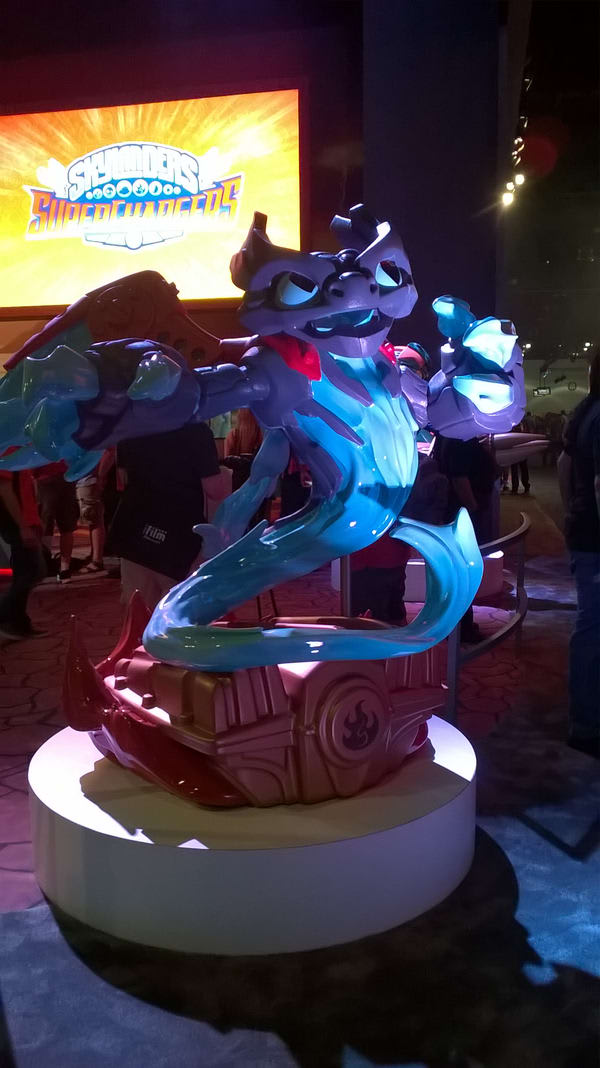 12. Then there's this looming statue from XCOM 2 that leaves us wondering about humanity's future.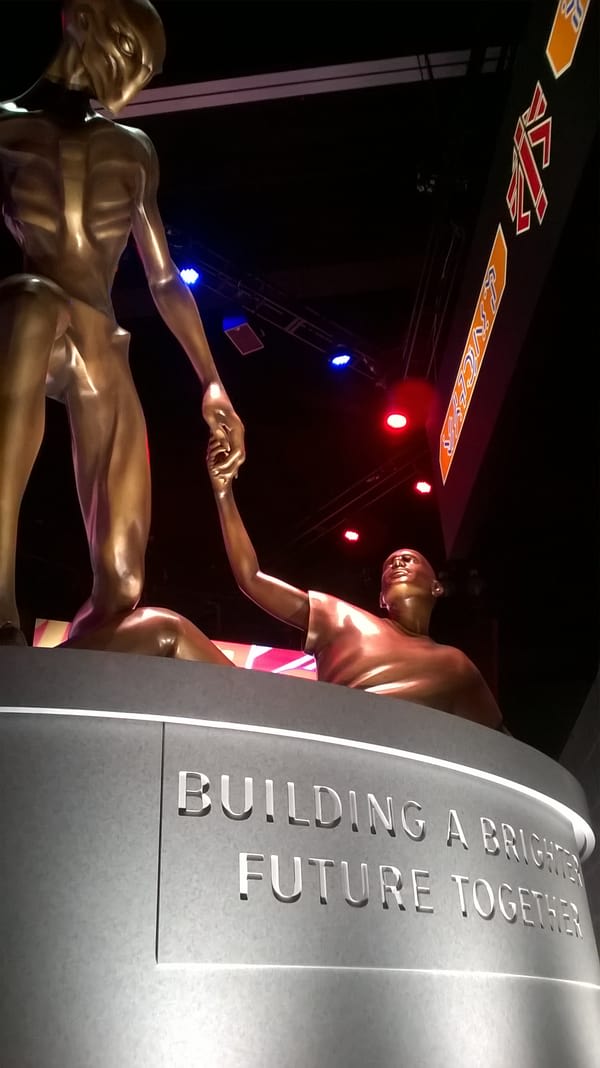 All of these displays are beautiful, but some are more functional.
Every single one of these displays are a piece of art. They took hours from conception, to design, to construction. The final products are things of beauty. Personally, I would be proud to display any of these pieces in my home. Then, there are companies who think even more into the design of their creations other than just the aesthetics.
13. League of Legends's giant Nautilus reef statue lies at the bottom of the ocean.
Riot Games went one step further with their statue creations, and actually put function to form. Using the champion Nautilus from their game League of Legends, they dropped their statue into the ocean to do some good for those that live in the briny sea. This statue is the basis of a new reef off the coast of Australia - talk about games doing good!