Gamers is powered by Vocal creators. You support
Dustin Murphy
by reading, sharing and tipping stories...
more
Gamers is powered by Vocal.
Vocal is a platform that provides storytelling tools and engaged communities for writers, musicians, filmmakers, podcasters, and other creators to get discovered and fund their creativity.
How does Vocal work?
Creators share their stories on Vocal's communities. In return, creators earn money when they are tipped and when their stories are read.
How do I join Vocal?
Vocal welcomes creators of all shapes and sizes. Join for free and start creating.
To learn more about Vocal, visit our resources.
Show less
'Call of Duty: WWII' Pro Edition Image Gets Leaked
We are getting a leaked image of GameStop's marketing materials that show off the game's Pro Edition.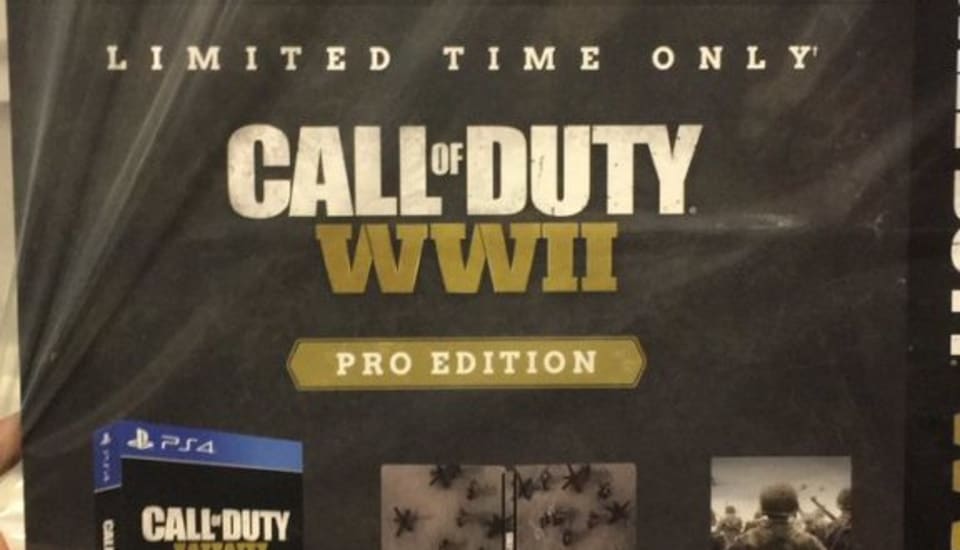 If there's anything that we are sure of, it's the fact that #CallofDutyWWII was bound to get some leaked content. Its announcement was leaked, it's existence as a whole was leaked, and now we are getting a leaked image of GameStop's marketing materials that show off the games Pro Edition.
You can take a peak at the full image below: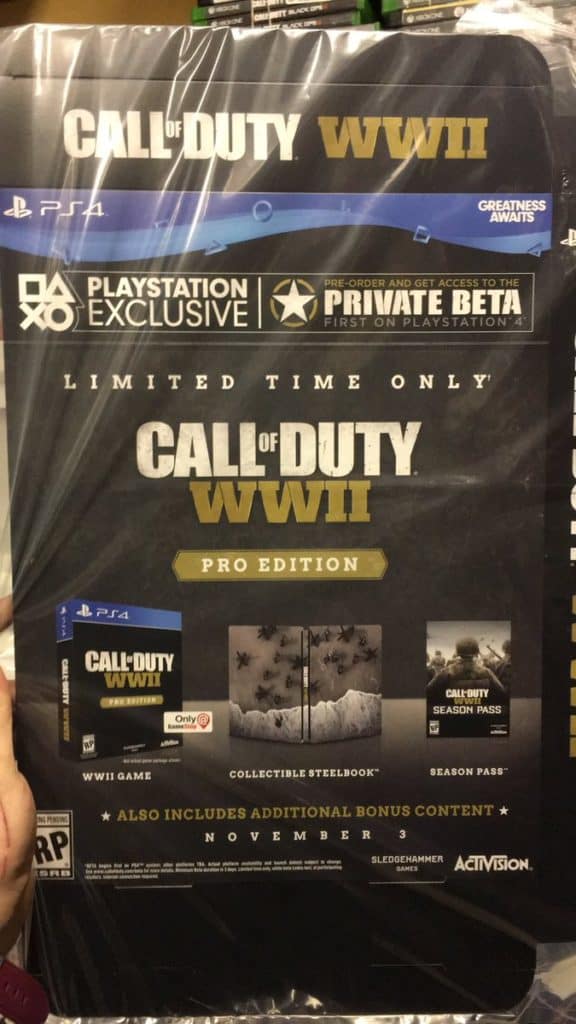 Included with the purchase of the Pro Edition, it seems that players are once more getting the option to bundle up their purchase with a season pass, collectible steelbook and the base game. This isn't anything out of the normal since the 'Call of Duty' franchise has released their games like this quite a bit since the release of Call of Duty:2 Modern Warfare 2.
With the marketing material also showing off a November 3rd release date, it's definitely going to be a clash of titans between Call of Duty, Battlefront 2, and possibly Red Dead Redemption 2. Lets just hope that the "Collector's Edition", whatever they decide to call it, gets a heck of a memorable treatment to offset the game and season pass costs.