Gamers is powered by Vocal creators. You support
Matthew Bailey
by reading, sharing and tipping stories...
more
Gamers is powered by Vocal.
Vocal is a platform that provides storytelling tools and engaged communities for writers, musicians, filmmakers, podcasters, and other creators to get discovered and fund their creativity.
How does Vocal work?
Creators share their stories on Vocal's communities. In return, creators earn money when they are tipped and when their stories are read.
How do I join Vocal?
Vocal welcomes creators of all shapes and sizes. Join for free and start creating.
To learn more about Vocal, visit our resources.
Show less
Did The New Protagonist And Egyptian Setting Of 'Assassin's Creed Origins' Just Leak On A T-Shirt?
Although it's not guaranteed yet, all of the rumors point to an Egyptian setting for the latest 'Assassin's Creed'.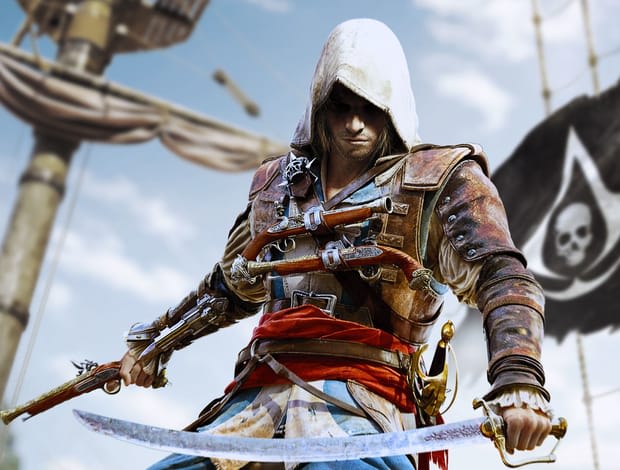 Assassin's Creed has been one of the most dependable franchises in recent video game history, with a new release nearly every year since the first game in 2007. After the mild reception to the most recent major franchise entries — Assassin's Creed Unity and Assassin's Creed Syndicate — fans worried that Ubisoft was running out of steam.
Then the studio did the unthinkable: they took a year off to truly develop their next Assassin's Creed entry, Assassin's Creed Origins.
Speculation has been floating all across the internet lately with rumors and hints. Slowly but surely, the pieces of the puzzle have been coming together.

Assassin's Creed Origins will likely be based in Egypt.
Although it's not guaranteed yet, all of the rumors point to an Egyptian setting ... and the latest leak — of a t-shirt with the name "Ba Yek," which has been trending on Reddit — makes it seem very possible indeed. Even a one-time AC developer coyly commented on it:

If this t-shirt photo is legit, then the Egyptian setting makes perfect sense. I'm no expert in hieroglyphics, but Redditors claim that the writing above the name Ba Yek translated to the same name.
Considering the Egyptian roots of the name Ba Yek, it lines up with all the rumors floating out there. With this character likely being the game's new protagonist, this is the best look we've had so far, since the earlier ones were partially obscured in the game screenshots by a boat's mast. It appears as though we will fight with bows and be able to carry a shield.
Rumors suggest that several features are being retooled to give the game a grander scale in the vein of The Witcher — with character progression, open world activities and a rebuilt parkour system — and it all sounds like quite possibly Ubisoft's largest task yet in the Assassin's world. With #E3 around the corner, it's an exciting time to be a fan of Assassin's Creed, especially considering that an Egyptian setting would predate anything that we've played so far, possibly setting the groundwork for the next evolution of the franchise.