Gamers is powered by Vocal creators. You support
Michael Reynoso
by reading, sharing and tipping stories...
more
Gamers is powered by Vocal.
Vocal is a platform that provides storytelling tools and engaged communities for writers, musicians, filmmakers, podcasters, and other creators to get discovered and fund their creativity.
How does Vocal work?
Creators share their stories on Vocal's communities. In return, creators earn money when they are tipped and when their stories are read.
How do I join Vocal?
Vocal welcomes creators of all shapes and sizes. Join for free and start creating.
To learn more about Vocal, visit our resources.
Show less
'Dragon Ball Legends': New Mobile Game Coming Soon!
A Full Breakdown of the New 'Dragon Ball Legends' Mobile Game and Gameplay Revealed!
BREAKING NEWS!!!
We finally know the name of the new Dragon Ball mobile game and it is called Dragon Ball Legends.
It looks awesome!
The mobile game is available only for iOS and Android. It is a "free" downloadable game so you can get it in the App Store. The new Dragon Ball game will be released this summer. You can check out the website here to see more details about the upcoming mobile game.
Now, I do want to break this down and talk about everything that we saw of the game live. This is all done live at "Google's GDC 2018 Livestream" conference on March 20. So, the mobile game was supposed to be revealed on March 21, but we have the "official" trailer of the gameplay.
If you guys want to watch the "full announcement" about Dragon Ball Legends, it will be shown down below.
I am yours truly, Michael, and let's jump right in!
Full Announcement of 'Dragon Ball Legends!'
So now you guys have seen what the game looks like, let's take a look at everything about this game!
There is going to be a "Global Real-time PVP" battle. You are not going to be fighting someone else's team like in Dokkan Battle. You are fighting someone "live" in that second you are playing. 
It is global.
So you are going to fight people in Japan, United States, South America, Europe, everywhere!
It looks like the creators are working very hard on this mobile game to excite Dragon Ball fans.
It looks fantastic!
There will be six fighters to represent your team!
What we can tell right here is that there are still going to be teams of six fighters in the game. 
There will three fighters to choose from!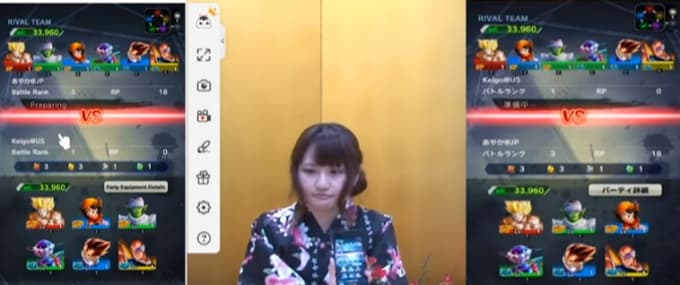 We will select characters, but they had loaded in with three fighters a piece. You can also see what your opponent has for their team displayed here. On this screen, you can see that this is your opponent's team and your team below.
What you will notice is that they will select only three characters. As far as I can tell, this can tell you what characters they are looking for.
This game just looks so incredible, guys!
It is like a "hybrid" of Dragon Ball Heroes or Zenoverse. I do not know how to describe it.
It just looks really cool.
The Gameplay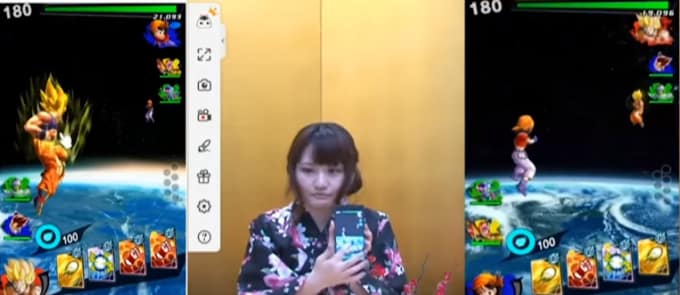 Then, when the game actually loads in, the gameplay shows up. So it does look like the person on this screen is tapping on the screen to move their character from left to right. Each character has their own 100 energy bar to sustain their health. The red, of course, being a "physical" attack, yellow being a "ki blast," and blue as the "ultimate" attack. 
My assumption is there will probably be dodging in this game. There must be a dodging button in some form or fashion. In that way, you can block regular or ultimate attacks with ease. There will also be some form of a skill base going into this game. 
You can switch your characters during the match!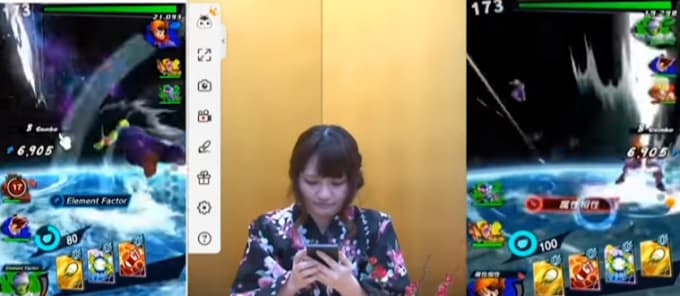 Now the other thing you will notice is that they switched out characters in mid-match. This is something similar to Dragon Ball Fighter Z and there is a cooldown whenever you change fighters. So, each character has its own health. On the left screen, he changed out from Goku and picked Piccolo. 
Now you see a cooldown timer on Goku, and Piccolo has a separate health meter for himself. So it is not just you having one set of health like in Dokkan Battle, where you have a "Dream Team" of 500k health.
The other thing you will notice here is that it says, "Element Factor." So there is still going to be some elements in this game. You can definitely tell that Piccolo is a "green" type. Vegeta is a "blue" type, and Goku is a "red" type. This is a lot similar to Dokkan Battle. Nappa is a "yellow" type as well.
So this is very cool, guys!
Not to mention how well animated it looks.
Piccolo's ultimate move looks well animated!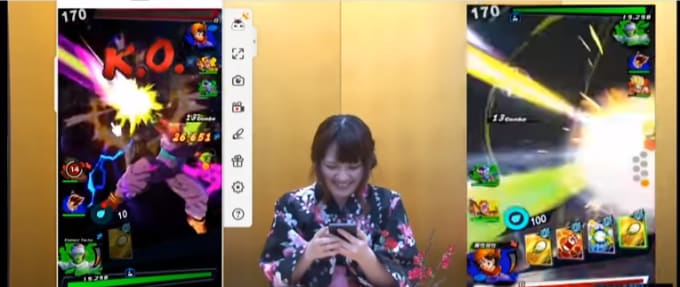 Now, I am not too surprised by how good this looks, especially having to see Fortnite coming over to mobile. That game is running well and it looks good.
That is awesome!
Combos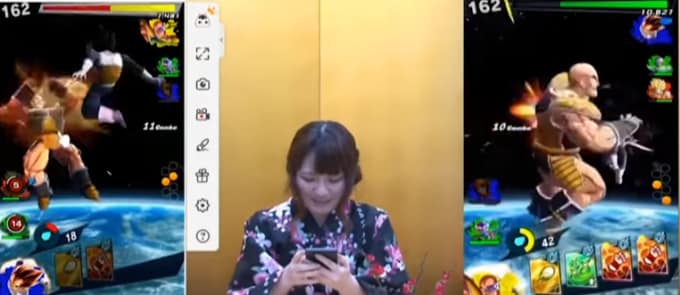 Now the other topic to talk about is the ability to do combos. So, there is going to be combos in this game. Your characters are going to have different combos that fit their fighting style. 
For example, if you do a punch and a kick that turns into a ki blast, you might do a "Galick Gun" with Vegeta. Whereas, if you do multiple ki blasts, you may do something else. Combos will have some major depth in this game. 
The Z Fighters' Animated Features!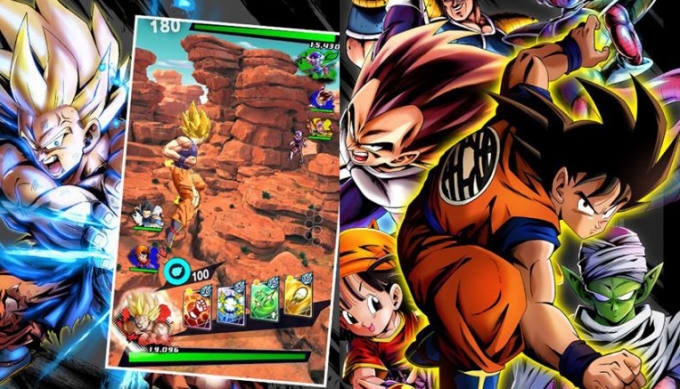 Now there is one thing I am sure we will see a lot in this game and is the skill aspect of each character. This game is meant for people to hop in and play a fun Dragon Ball game on mobile. So maybe not everyone will play PvP. My assumption is that there will be a "story mode" in this game. I do not know yet. With so much work put into this game, there has to be some form of a "single player."
I cannot imagine the creators would put this much work into something and only make it PvP. However, I am sure a lot of work went into PvP.
Super Saiyan Goku vs. Frieza (First Form)!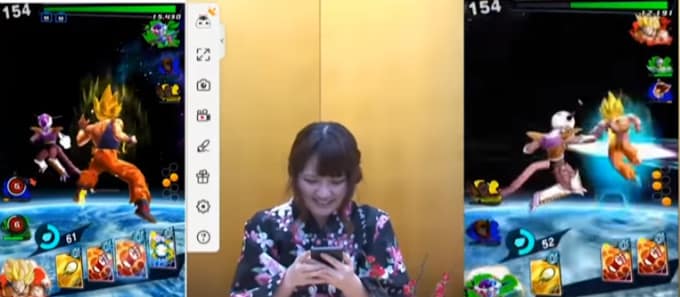 Also, a really cool thing about this game is Goku taking on Frieza (first form). The animation looks so clean and feels like you are in the game, which is a plus.
There are different sagas: Saiyan, Frieza, and more!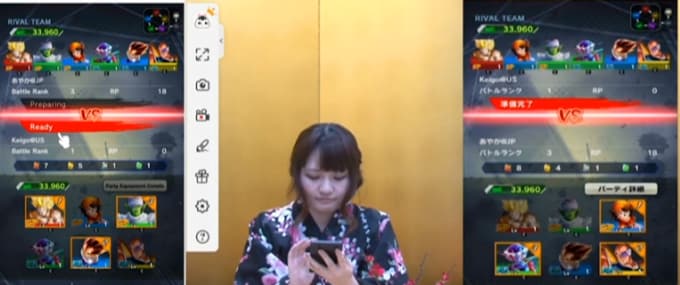 Now the other thing that is not talked about in this game is if the mobile is either free or paid. The game is 100 perfect free to play in the "App Store" and you do not have to pay to play the game. Also, there will be a bunch of characters from various sagas that includes: Saiyan, Frieza, GT, and more. As far as characters go, it is going to be a big span.
Global Presence!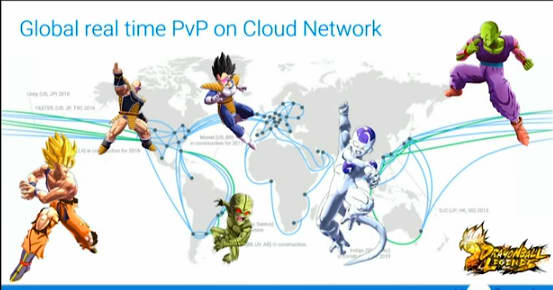 In this chart of characters, they showed Freeza (Final Form), Goku (Super Saiyan), Piccolo, Saibaman, Nappa, and Vegeta (Scouter). The announcer explained in-depth about the mobile game and how players can fight one-on-one anytime and anywhere. 
This game looks fantastic!
I am so insanely impressed!
'Dragon Ball Legends' Thumbnail Image!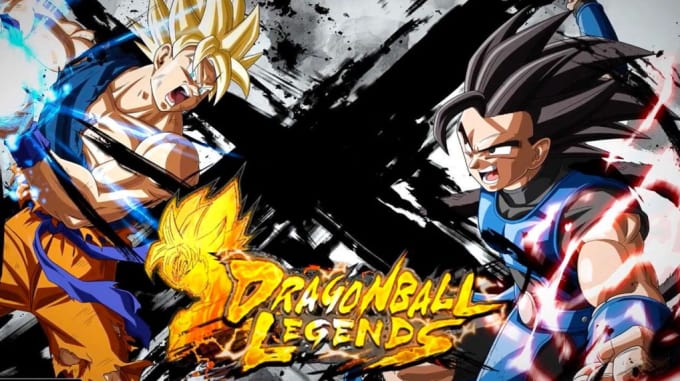 The last thing I want to talk about is the thumbnail of this game. Now, this new mysterious character at the right of this shot here resembles both Goku and Vegeta. 
Is it possible the game developers will allow you to create a character in this game? 
This character looks to be a representation of Dragon Ball: Heroes. This is an interesting one, but it does make you think that its possible to create a character in this game. 
That would be even more awesome!
That is everything we can see right now!
Full Animated Trailer!
It is going to be a "real-time" gameplay experience in 3D. There is also going to be combos and some sort of skill base in this game.
This is all to be expected.
I hope to see a "single player" and a "story mode" before the game comes out. Also, the developers should include both raid and boss events to give the game more depth. 
This game looks incredible!
It blew away every bit of my expectations.
So that is all I have for you today!
You guys are awesome!
Thank you so much for reading!
Thank you for contributing to my post, and I really appreciate it!
Follow me on:
Twitter: @MikeAReynoso
Facebook: Michael Reynoso
Please make sure to send a gift below for support if you enjoy reading my posts!
Until next time ^_^