Gamers is powered by Vocal creators. You support
Dustin Murphy
by reading, sharing and tipping stories...
more
Gamers is powered by Vocal.
Vocal is a platform that provides storytelling tools and engaged communities for writers, musicians, filmmakers, podcasters, and other creators to get discovered and fund their creativity.
How does Vocal work?
Creators share their stories on Vocal's communities. In return, creators earn money when they are tipped and when their stories are read.
How do I join Vocal?
Vocal welcomes creators of all shapes and sizes. Join for free and start creating.
To learn more about Vocal, visit our resources.
Show less
Gearbox is Gearing up for 'Borderlands 3' With a New Job Posting
This new job posting just seems to be in perfect timing for Gearbox to begin production of their upcoming 'Borderlands' title.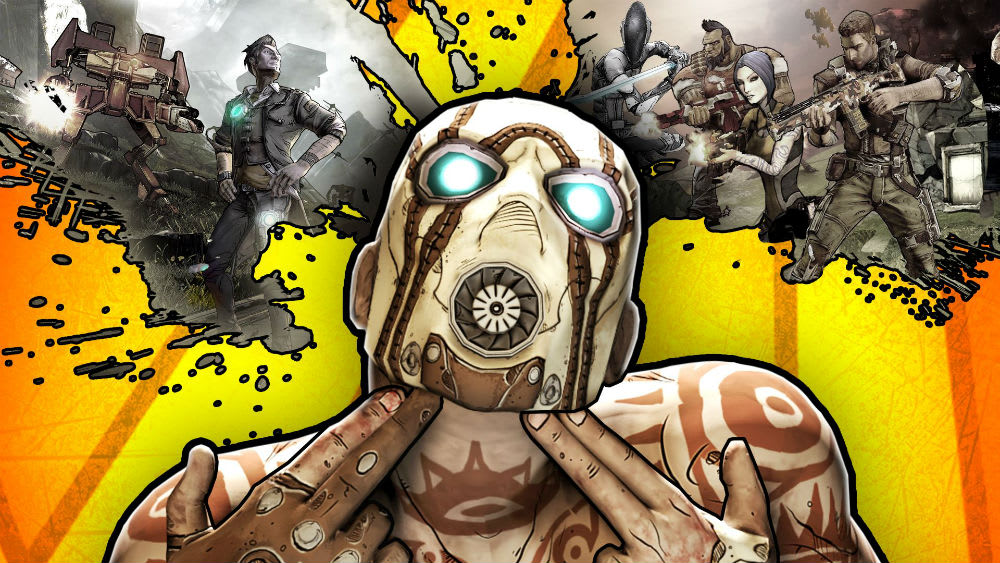 Once in a while, there's a certain amount of curiosity that circles around companies that have some major titles in the works. Just a few weeks ago, there was a certain amount of positive that began to circulate the shutting down production of Battleborn, Gearbox's hybrid AAA FPS/RPG/MOBA hybrid. A game that carried on as some form of spiritual successor to Borderlands.
This new job posting just seems to be in perfect timing for Gearbox to begin production of their upcoming Borderlands title. In the job description? They are looking for someone with a "strong passion and demonstrable ability for comedic or satiric writing." If that doesn't scream #Borderlands at all, it probably should, it's been nearly five years since we saw the launch of Borderlands 2.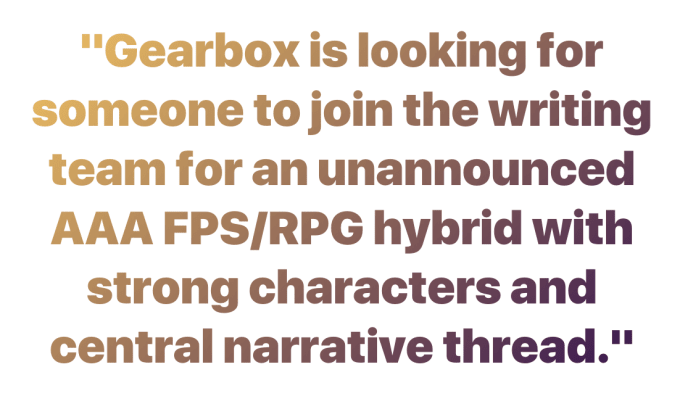 Even with the screaming hints that Borderlands 3 is in the works, it looks like this title will take place across multiple planets, and will deliver fans a unique take of this adventure with new "strong characters". While we know from the job listing that Gearbox is expanding their studio, we can also assume that they will be taking a bit of their lessons learned from #Battleborn.
With the timing seeming all-too-right for a new Borderlands game, we can begin to cross our fingers, and hope that Gearbox will be handing out news just before E3 2018. Think you have the skills to join Gearbox's team? You can apply here in hopes to join Gearbox's amazing team.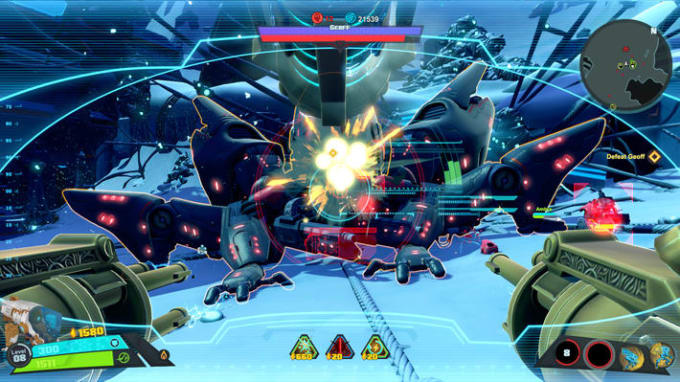 This news also comes after the fact that the company CEO, Randy Pitchford, has already announced back in January that it would be unlikely for their game to launch on the Nintendo Switch. It also comes in line with the news that Gearbox announced back in 2016 that 90 percent of their staff had been reassigned to a new unannounced project, which very well lined-up the news for Borderlands 3.
If it's anything outside of that and just happens to be Hello Kitty Adventures, It'll definitely be worthwhile by giving Gearbox a thumbs up for proving the industry wrong.
[Source: Gearbox Careers]