How To Enjoy RPG Games on a Budget
Or: "Fear not, O ye of the skinny wallet!"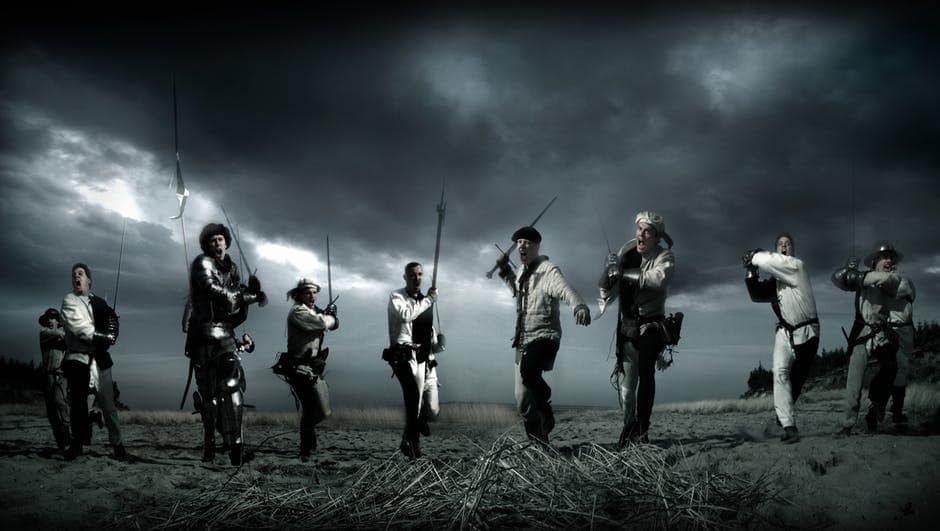 I've been enjoying pen and paper RPG games since I was twelve. It wasn't easy. For years I had to pay full price for books, hope to find a used copy, or hope a friend could get copies so we as a group could play a particular game. That all changed when Amazon arrived on the scene offering books at a price point I could afford. Then came the avalanche of digital material now available online.
Now, there's so much RPG material available it's hard to see more than a fraction of it. Here are some of my favorite "go tos" for RPGs on a budget.
"Lots of affordable stuff, friendly staff, no lines!"

This site has everything. Period. If an RPG book or supplement isn't available for free, or to pay for as a digital file to your device or to print, then I would bet it hasn't been written yet. Drivethrurpg.com has files for every RPG publisher I can think of, and publishers I've never heard of.

The Core Book! Look, its shiny!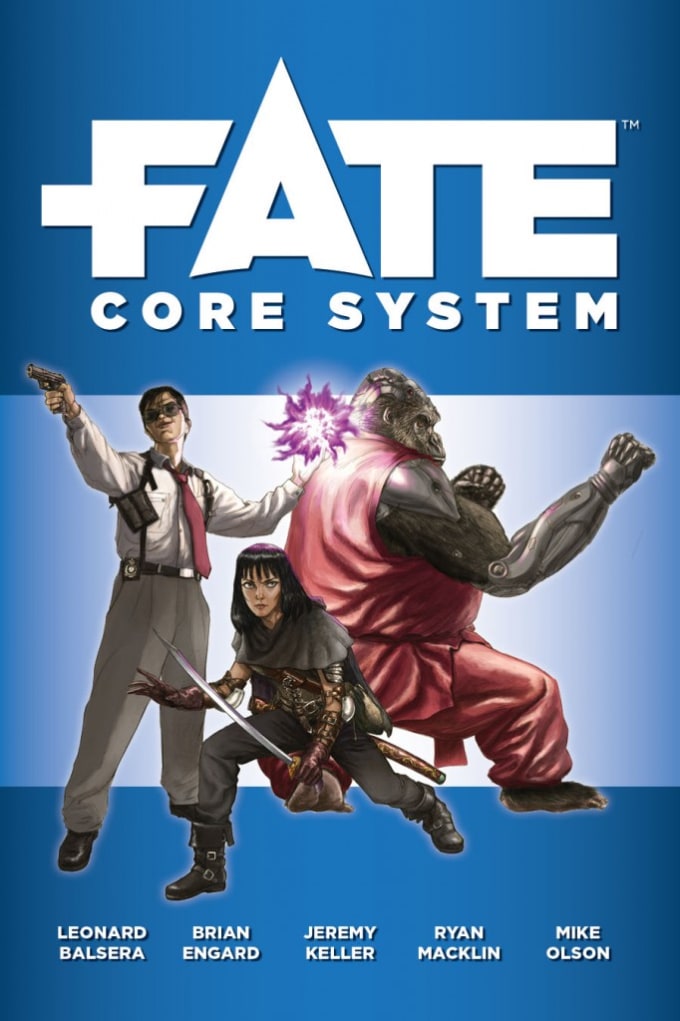 Fate Core and Fate Accelerated:
These two books bring the wonderful narrative RPG developed by Leonard Balsera, Brian Engard, Jeremy Keller, Ryan Macklin, and Mike Olson right into your hands. You can go romp around in their collective fantasy playground almost literally, right now. As soon as you have digital copies of Fate Core or Fate Accelerated, and begin creating characters, you're playing the game because collaborate world and story building are built in.
Or, for something a little lighter...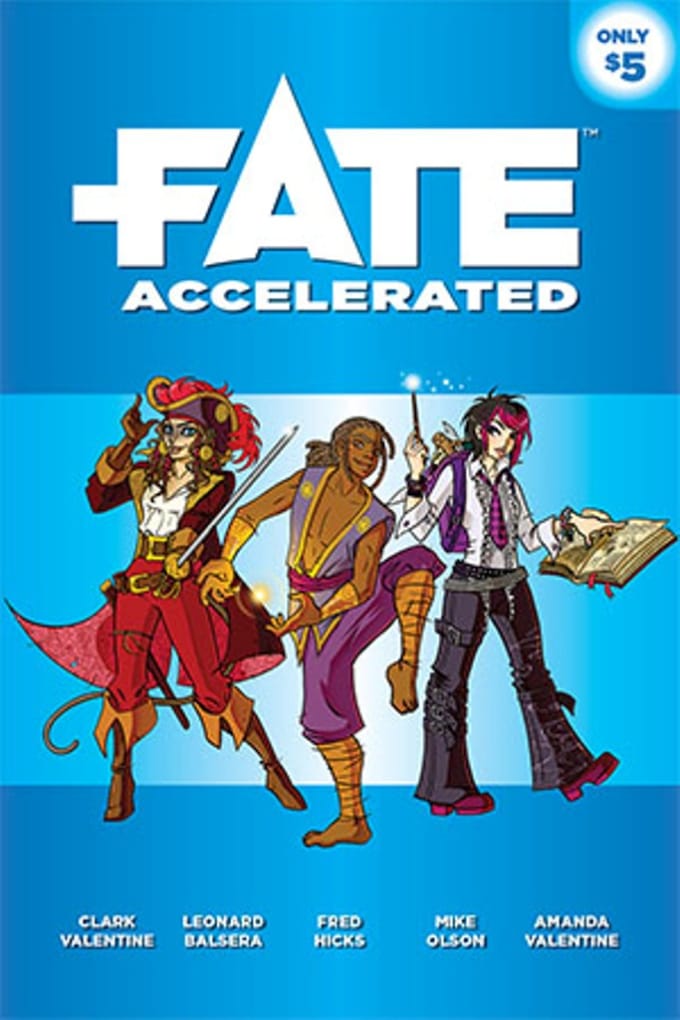 Fate Core and Fate Accelerated (a simpler version of the Fate Core rules that's well suited for new and/or younger players) are free to download from the publisher website: evilhat.com. If reading the book's whole hog intimidates, then there's a handy beginner's guide here.
Once you feel comfortable with the Fate rules, the Fate System Tool Kit is available to give you even more options, and it too is a free download.
However, there are other "freebie" tabletop mayhem avenues at drivethrurpg.com. Their site has RPG materials available as PDF downloads, print copies, or both. Offerings can be searched by genre, price point (including "free" and "pay what you want"), rule system, product type, format, and language. Since RPG publishers want you to buy their wares, most have some kind of "quick start" offering available that can be downloaded for free, or purchased very reasonably. Pick something you're interested in, and after a quick search on the site, there should be something you can download and "test drive" with friends. I've found drivethrurpg.com's product information for games to be concise, thorough, and helpful enough to get me started with some great games. Their info has also saved me money on games that weren't for me.
Your Local Gaming/Comics/Hobby Store
Many comic shops also sell material for hobbies. Your local shop can be found with a quick web search, or in a pinch, by calling 1-800-comicbook.

Stuff in the discount bin is often available if your store carries RPG materials regularly. Not only can store staff direct you to their discount offerings, but also answer questions and order materials for you once you decide you like a particular game. Buying something 'second hand' may not appeal at first, but if the price is right years of entertainment can be yours. Also, holding a tome that's been worn down a bit and handled by fellow gamers connects you to their story, and can spur your own imagination onward!
Coupons and Other In-Store Offers
Stores want your business, they want your repeat business. It's worth it to ask if your local store has some kind of members program. Our local store offers a percentage off every purchase for members, a birthday coupon, and other specials periodically.

So fear not, fire up the internet and explore, adventurer! Imaginary worlds and great times!