Gamers is powered by Vocal creators. You support
Dustin Murphy
by reading, sharing and tipping stories...
more
Gamers is powered by Vocal.
Vocal is a platform that provides storytelling tools and engaged communities for writers, musicians, filmmakers, podcasters, and other creators to get discovered and fund their creativity.
How does Vocal work?
Creators share their stories on Vocal's communities. In return, creators earn money when they are tipped and when their stories are read.
How do I join Vocal?
Vocal welcomes creators of all shapes and sizes. Join for free and start creating.
To learn more about Vocal, visit our resources.
Show less
Mass Effect: Andromeda's Facial Animations Led to People to Harassing the Wrong Person (NSFW)
Bad information and bad reporting on 'Mass Effect: Andromeda' triggered vile online attacks.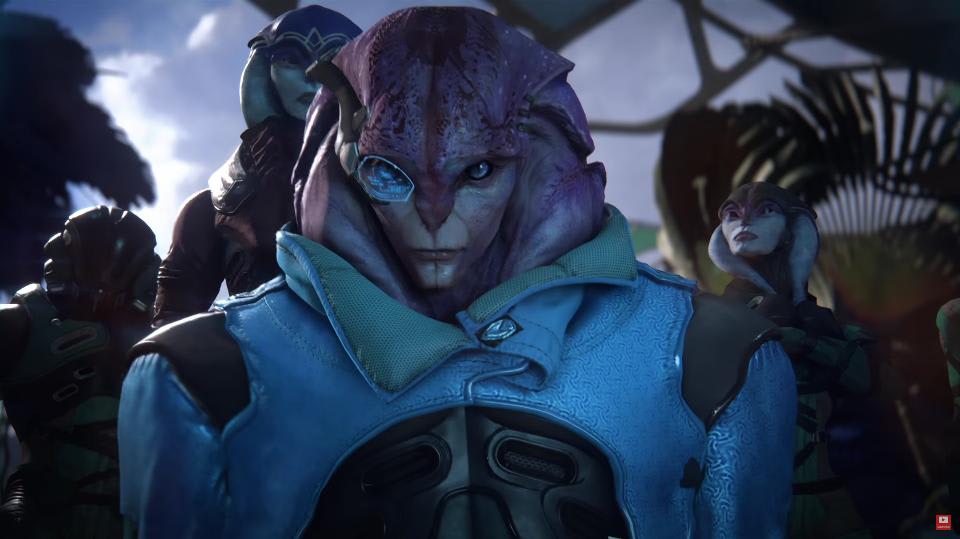 There's no secret that #MassEffectAndromeda has been getting hit by some criticism regarding character facial animations, limited character creation, and a rough few hours of gameplay. It's a game that has sent long-time fans in a frenzy before the game's release this coming Tuesday. Due to this initial frenzy that fans have formed up into, it was time for BioWare to speak up about what was happening and how it was happening. However, what isn't justified? The attacking of a person that had nothing to do with a game.
If you are familiar with Allie Rose-Marie Leost, you would know she just happened to work for EA's offices in Vancouver, which puts her a decent ways, away from the Montreal based offices. The attacks were vicious, vicious enough that I felt the pit of my stomach turn as a rather vile blog post on the Ralph Retort seemed to present this to the public, and did so disgustingly.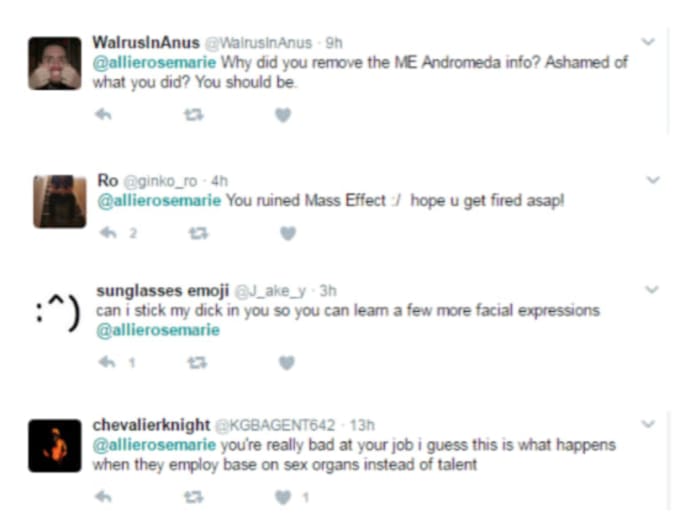 As someone who writes about games, critiques them, and takes part in the gaming industry. It's hard to see these kinds of things happen. Sadly, this isn't the first time such a thing has hit BioWare in the last decade nor will it be the last, and it's something that we shouldn't be quite ashamed of. Their history with games is outstanding and their ability to correct the problems is even more outstanding. However, when it leads to attacks like this due to misinformation? That's the part of what triggered this, bad information, and bad reporting. If that is what's okay, I'm ashamed of this, and I want off this boat.

Harassment and misogyny is NOT OKAY.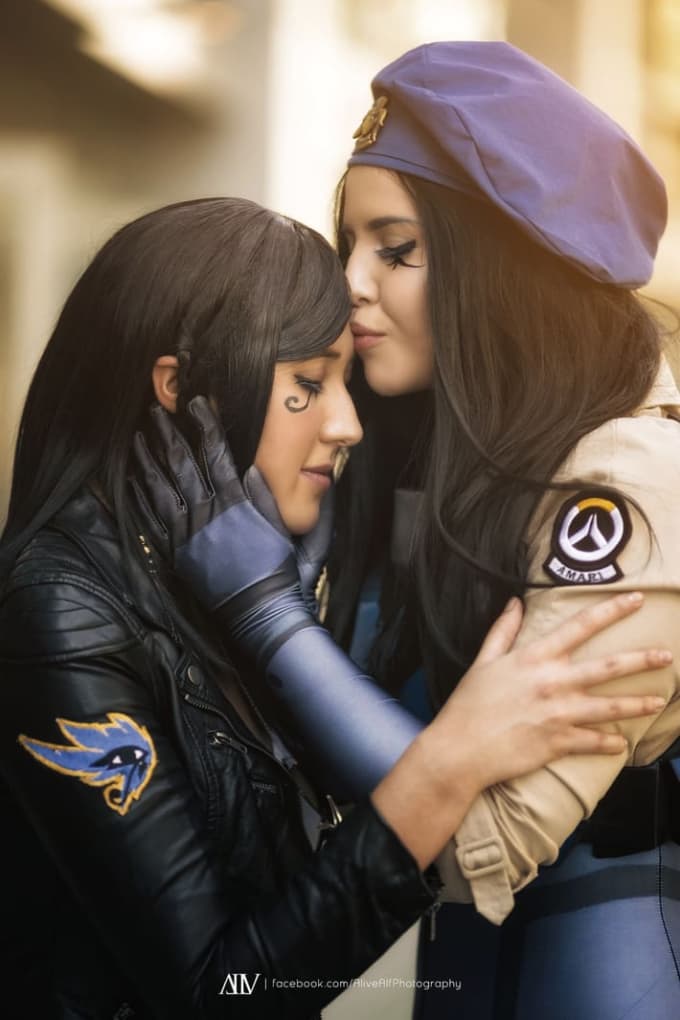 When we get upset, we're known for becoming vocal. It's human nature and it's something that is natural for us to do. While some of us will quietly mutter out, some of us will vent on social media, the rest of us tend to go out and actively provide feedback via the game forums. Constructive feedback is something that game developers are used to receiving via their forum sites. They're also known to respond to emails, phone calls, and even social media that offers up ways to fix existent problems.


However, what isn't okay? Taking on the role of harassment. Taking on a misogynistic path that leads to destructive habits of the person being attacked. While outpouring support will come out of the wood works eventually, it's not cool, it's not awesome, and it's something that has seemed to be supported after current political ideologies came to light. Again, it's not cool. It's not right and it makes us, as a community, look like entitled brats.

Get your facts right next time.
Thankfully, one of the best parts of this all is the simple fact that BioWare came out and was able to prove that Allie Marie-Rose Leost doesn't work for them. They even came to her defense to prove that she wasn't even apart of the team. While there are proofs out there that she worked for EA, the best part of it all is the simple fact that she's innocent, and she deserves the props that she has for her cosplay that is actually quite astounding.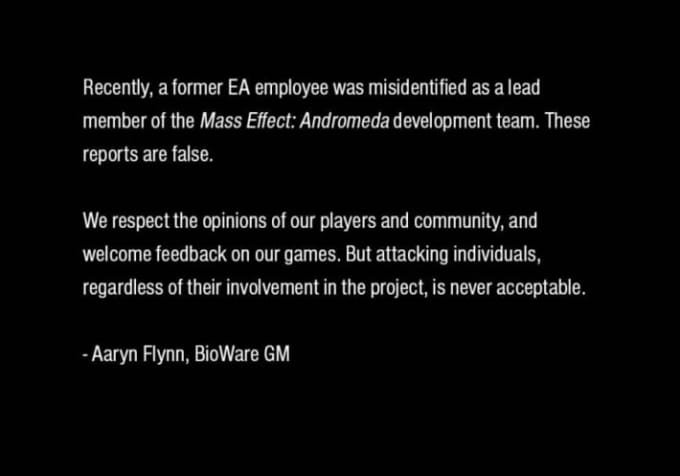 But for next time people? Lets make sure you have your facts straight. This lady is talented, she's smart, and it seems like she's quite passionate about what she does. While she may not have anything to do with Mass Effect: Andromeda, I do sure hope she somehow gets brought on so that she can prove these naysayer's wrong. So lets not harass her or anyone for that matter anymore, okay? Especially since, y'know, in this situation - she's quite innocent, and deserving thanks to the talents she has displayed.