Gamers is powered by Vocal creators. You support
Michael Reynoso
by reading, sharing and tipping stories...
more
Gamers is powered by Vocal.
Vocal is a platform that provides storytelling tools and engaged communities for writers, musicians, filmmakers, podcasters, and other creators to get discovered and fund their creativity.
How does Vocal work?
Creators share their stories on Vocal's communities. In return, creators earn money when they are tipped and when their stories are read.
How do I join Vocal?
Vocal welcomes creators of all shapes and sizes. Join for free and start creating.
To learn more about Vocal, visit our resources.
Show less
'Mortal Kombat 11' Trailer Review and Raiden Is 'Confirmed' as a Villain!
The first 'Mortal Kombat 11' is released. Plus, the reveal of Raiden as a villain.
Welcome, Mortal Kombat fans!!
I hope you all are having a marvelous day!
Mortal Kombat!!!
We just got a brand-new trailer from the upcoming fighting game Mortal Kombat 11. The game was revealed at the Video Game Awards last week, which surprised everyone who attended. 
You know me, there are two things I love in the world: Mortal Kombat and Dragon Ball Legends. Mortal Kombat has been part of my life since I was si-years-old. To cover the trailer itself, is very rewarding. 
I'm telling you. Nothing is better than seeing that Mortal Kombat symbol come up and hearing the crowd go bananas.
Today, I want to breakdown the awesomeness of this trailer and share with you my thoughts on the game itself. 
So without further ado, let's jump right into the Mortal Kombat 11 trailer!
Raiden (Evil) v Scorpion
This trailer is relatively simple. 
Why? 
Because Raiden is beating the living hell out of Scorpion. 
That is good entertainment. 
However, in a world where these trailers are supposed to reveal something about the game, if you look into it, you are going to speculate. 
It is the internet after all. 
Why else are we here? 
I love both Mortal Kombat and Injustice. NetherRealm Studios did a phenomenal job with the fighting games. However, after playing Injustice for so long, it feels good to come back to Mortal Kombat. Although, there are no signs of x-ray moves in this trailer, they did not show any of it there. There are multiple throws and finishing moves happening in the trailer, which is pretty cool.

Raiden Lighting It Up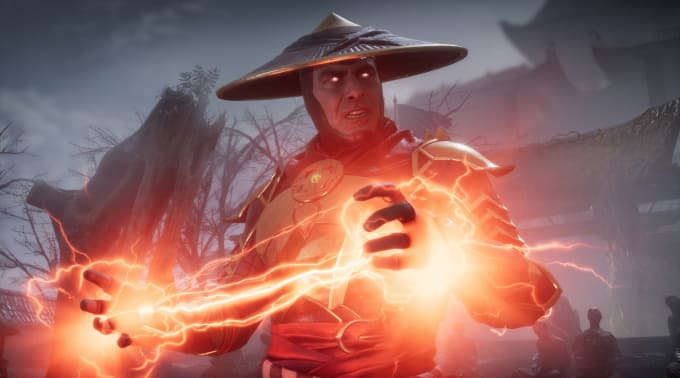 Raiden looks sick here!!! 
He is actually like a hardcore villain with his red eyes and red lighting. The last time we saw that, Raiden was in Mortal Kombat: Deception. At the end of Mortal Kombat: Deadly Alliance, Raiden does a self-destruct attack and blows himself up. 
When Raiden's body parts came back together, he turned into hardcore red lighting Raiden. He was like, "You know what. My way of being nice isn't getting it done. I'm going to destroy anyone that is in my way!" 

Ronin Goes Rogue
This new Raiden resembles Ronin from Avengers 4: Endgame. Both Raiden and Ronin should team up one day.

Shinnok (Mortal Kombat X)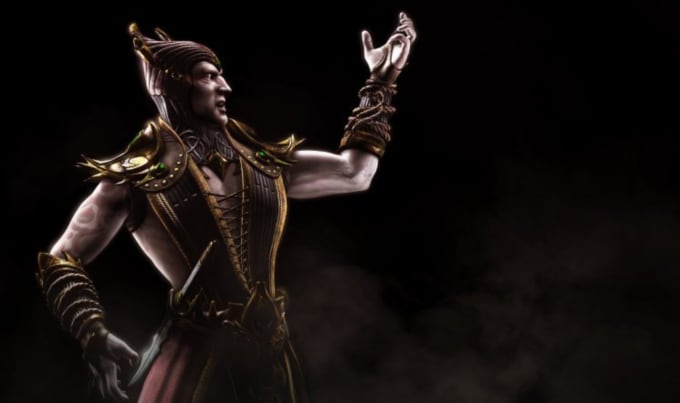 At the end of Mortal Kombat X, Raiden took a different path as he had Shinnok's head and throws it on the ground. He was like, "I'm tired of being nice. It is time for annihilation!" 
Shujinko (Mortal Kombat: Deception)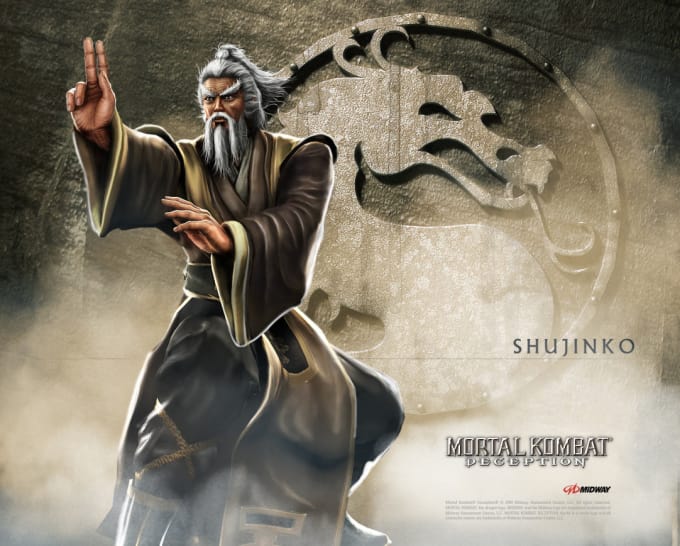 I always wondered when they would bring Shujinko back. I really liked him in the game. He is a protagonist in Mortal Kombat: Deception. This would be the perfect time to bring him back. I think it would be kind of a cool idea to make him a bad guy. 
Now in Mortal Kombat 11, it's a different timeline. You can do different things in the game. Currently, it looks like Raiden might be the villain in this game. I believe that Raiden is the man villain in this game because he looks pretty hardcore.

Classic Scorpion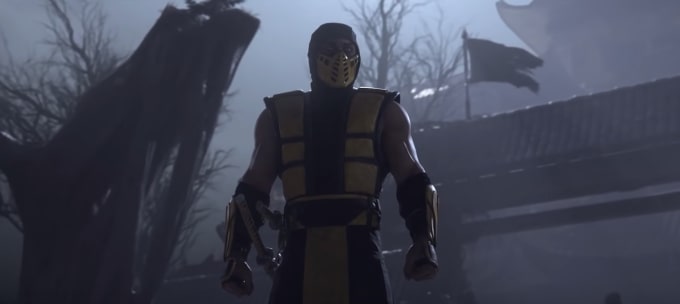 As we saw, Scorpion was killed by the hands of Raiden, another Scorpion comes out of nowhere looking like the old classic Scorpion. This shot was the highlight of this trailer. 
Seeing the classic Scorpion powering up in the trailer looks absolutely amazing!!

Classic Scorpion dashed his way through Raiden's stomach.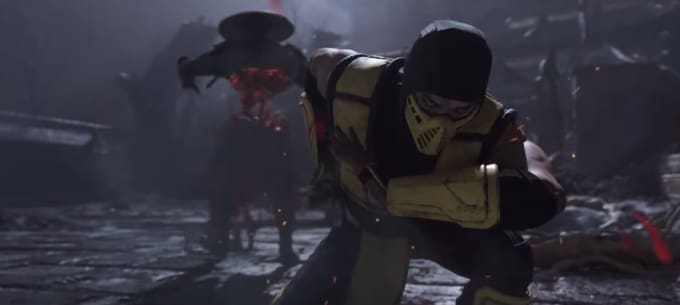 We see the classic Scorpion do a Raiden type of dash move and he went through Raiden with ease. Its like seeing both Scorpion and Raiden fused together and have their own move. Recently, I briefly saw a headline somewhere, but I didn't even look into it, but I think there is customization in this game. 
As a player, you can customize your character, which is a pretty cool option. So I guess that's what customization really looks like. It's a Scorpion character that has a retro outfit and has a Raiden-ish move to fuse with his own move. If you are taking the armor mechanics and the customizable moves we saw in Injustice 2: Gods Among Us, that would be the next step for Mortal Kombat 11.

Raiden is 'confirmed' as a Villain!
For those of you who don't believe that Raiden is a villain or not, here is the above image for proof.
Courtesy of Comic Book Resources on Twitter, it is confirmed that Raiden, who is a fan-favorite hero, is now a villain.
Raiden has gone rogue. 
If this trailer is any indication as to what we'll see for fatalities, we can all imagine that this is not a huge problem.
Raiden gets speared through his mouth by Scorpion.

Why? 
Because look at this!!
Witnessing Scorpion's spear through Raiden's mouth looks so awesome!!
All I know is that retrospectively, I wanted a Mortal Kombat 11 trailer months ago, which is when we should've had it. 
Overall, I'm glad I didn't get it then because now it is available and I don't have to wait too long so I can get the game. 
The Mortal Kombat 11 game will be released on April 13th, 2019. 
I can't wait to see what NetherRealm Studios do in this game. A lot of hours will be put into the game when it comes out. 
Bring on Mortal Kombat 11!! 
Horror characters to be added in 'Mortal Kombat 11'?!
I do think that NetherRealm should make a horror fighting game. They always like to include these horror guest characters, like Jason Voorhees, Freddy Krueger, and Alien Predator. If I were to add a few horror characters in Mortal Kombat 11, I would choose Michael Myers, It, Valek, Ghostface, Chucky, and others. 
That would be awesome if NetherRealm Studios add those characters. 
Overall, the trailer was very fluid and the fighting looks very crisp. I think the mechanics look dope. 
I am looking forward to seeing more of these gameplay trailers!
Pre-Order Now!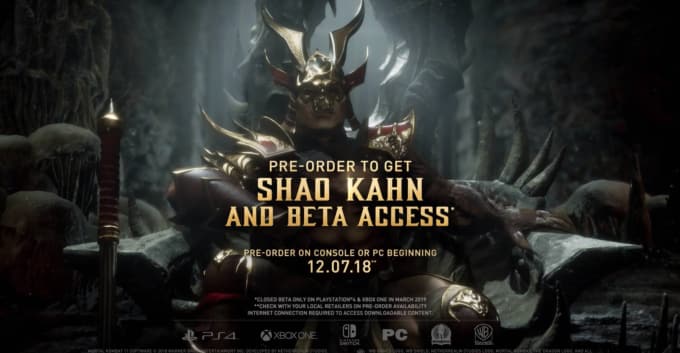 You can also pre-order the game before it comes out by clicking the links below:
Mortal Kombat 11 - PlayStation 4
Mortal Kombat 11: Premium Edition
Mortal Kombat 11: Kollector's Edition
So there you have it, folks!
This concludes the Mortal Kombat 11 trailer!
Stay tuned for more Mortal Kombat news!
Thank you all for reading!
Thank you for contributing to my post. I really appreciate it!
Social Media:
Twitter: @RealMikesReview
Discord: GamerMike#7719
LinkedIn Profile: Michael Reynoso
Please make sure to send a gift below for support if you enjoy reading my posts!
Until next time! ^_^