Gamers is a community on Vocal, a platform for discovering and supporting creators. You support this creator by reading, sharing and tipping stories. more
What is Vocal?
Vocal is a tool for artists and creators to fund and build community around their creative practice.
How does Vocal work?
With Vocal, people subscribe to support creators on an ongoing basis. In return, creators open the door to their creative practice — by sharing their process, notes from the field, in-progress previews, and other rewards. It's a way for creators to build a community of dedicated and meaningful support around the work they make.
How do I join Vocal?
Right now, we have some early guidelines for the scope of Vocal. Vocal is for the continuous funding of creators, whether people or collectives, who have a creative practice in one or more of our supported categories: visual and performing arts, film and video, publishing, design and technology, music, comics, food and craft, and games.
To learn more about Vocal, please visit our FAQs.
show less
Target Leaks Information About The Follow Up To 'Shadow of Mordor'
The leak from Target has since been taken down, but not before fans got a glimpse of what could very possibly be what we will see in the anticipated sequel to Middle-Earth: Shadow of Mordor.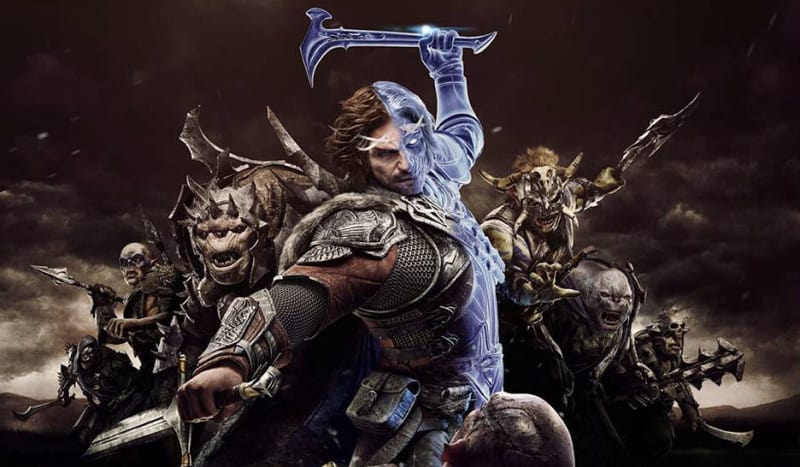 Middle-Earth: Shadow of Mordor was without a doubt one of the most incredible additions to the Lord of the Rings legacy when it arrived in 2014. For the last few years fans have been wondering when and if a sequel would be developed. We've always assumed that it would happen, so when the announcement, or more accurately the leak, arrived fans were slightly skeptical considering the source.
On Target's international site, it was revealed that a new game, Middle-Earth: Shadow of War is set to arrive on Aug. 22nd. Now, the interesting part of this news is that Warner Bros. has yet to officially announced the game's development. Considering that it's supposedly arriving in August 2017, it's interesting that there has been no news of the development from the studio.
The leak from Target has since been taken down, but not before fans got a glimpse of what could very possibly be what we will see in the anticipated sequel to Middle-Earth: Shadow of Mordor.
What will we see in 'Shadow of War'?
Considering that the information came from a source outside of of Warner Bros. or the development team, we still need to take the information as a leak and not a confirmed source or official announcement.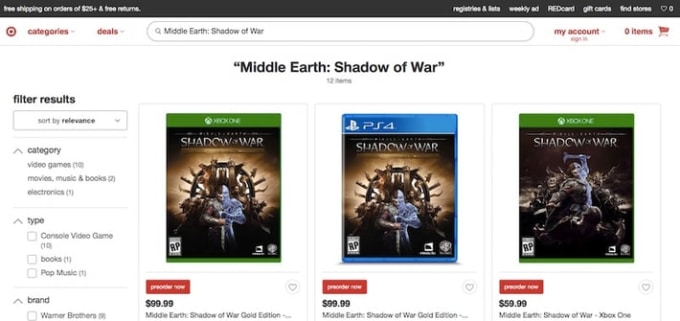 Yet, even with the news of this game far from confirmed it looks as though we'll likely have both a standard edition and a gold edition as nearly every game release has in the last few years. According to the description on Target's website, the Gold Edition will include several perks that total over $125 in value:
Slaughter Tribe Nemesis Expansion

Outlaw Tribe Nemesis Expansion

The Blade of Galadriel Story Expansion

The Desolation of Mordor Story Expansion

Gold War Chest

As if that wasn't enough reason to be excited for the potential, the Gold Edition went a little further into detail on what's included. Both Nemesis Expansions will feature "a new Orc Tribe featuring new enemies, followers, missions, abilities, weapons, Fortress, wilderness updates and a Mythic Gear set. While the story expansions include a new playable character, abilities, new campaigns, side missions, enemies, allies and so much more.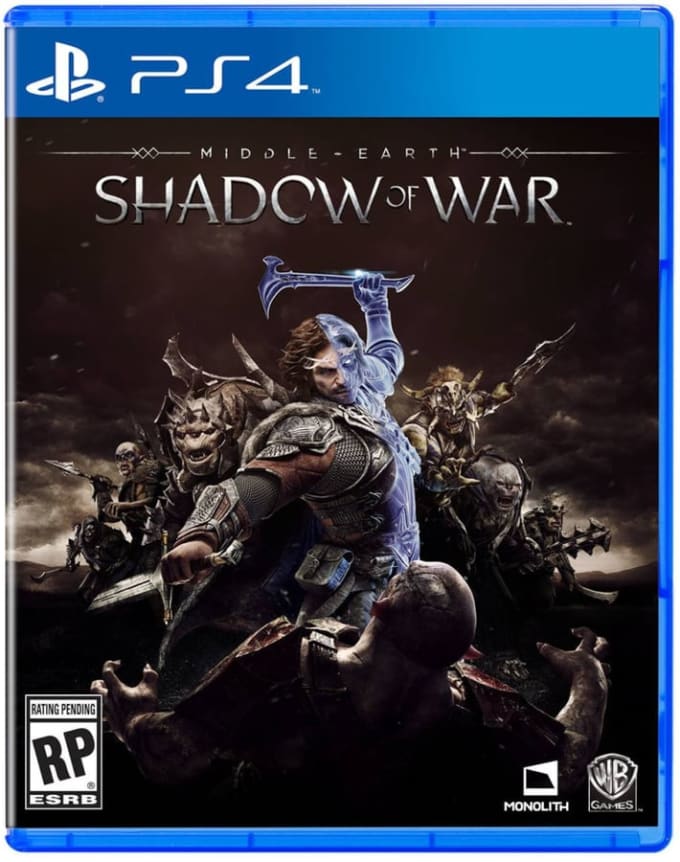 The Standard Edition game description gives us the following description:
Go behind enemy lines to forge your army, conquer Fortresses and dominate Mordor from within. Experience how the award-winning Nemesis System creates unique personal stories with every enemy and follower, and confront the full power of the Dark Lord Sauron and his Ringwraiths in this epic new story of Middle-earth."
Then, even more exciting ideas lined the description in the Gold Edition:
Experience an epic open-world brought to life by the award-winning Nemesis System. Forge a new Ring of Power, conquer Fortresses in massive battles and dominate Mordor with your personal Orc army in Middle-earth: Shadow of War.
Whether the description and information on Target's website are legitimate or a mistake, it definitely sounds like something we'd want to play.