Gamers is powered by Vocal creators. You support
Matthew Madden
by reading, sharing and tipping stories...
more
Gamers is powered by Vocal.
Vocal is a platform that provides storytelling tools and engaged communities for writers, musicians, filmmakers, podcasters, and other creators to get discovered and fund their creativity.
How does Vocal work?
Creators share their stories on Vocal's communities. In return, creators earn money when they are tipped and when their stories are read.
How do I join Vocal?
Vocal welcomes creators of all shapes and sizes. Join for free and start creating.
To learn more about Vocal, visit our resources.
Show less
The Best Keyboards for Gaming
A Detailed List of Gaming Keyboards to Find out What's Right for You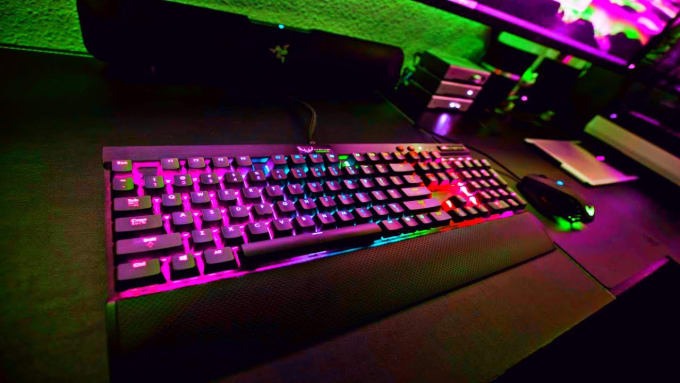 Whether it's first-person shooters or city builders, City Skylines or Counter-Strike, a good keyboard can mean a hot fresh chicken royale or simply game over. There are more and more keyboards on the market than ever before. But what makes a keyboard special? What keyboards can give us that sweet sweet victory royale? 
What keyboard can give us that jaw dropping stat? And which one has those sexy RGB lights? Join us as we rank the top 5.

5. HyperX Alloy Elite RGB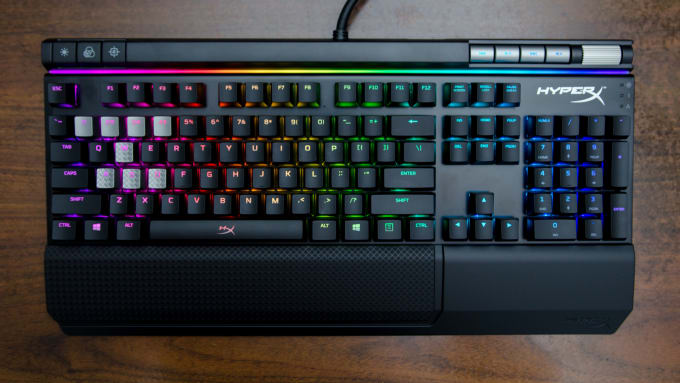 The HyperX Alloy Elite RGB is a fantastic keyboard, priced at £149.99 on Amazon. It's a great keyboard for the price. The build quality of the keyboard is very durable and features a solid steel frame that will make sure it stays in top condition when bashed and banged.

The mechanical keys are clicky and very satisfying to type on and are very responsive just like the old model. The keyboard also features dedicated media keys and keys to control the dazzling RGB backlighting that is the main difference from the old modal.

4.Razer Cynosa Chroma
Razer has made quite a name for itself in the PC gaming market with its E-Sports marketing and new Huntsmen keyboard with its £200 price tag. But the budget keyboard is a great start to PC gaming with its £60 price tag and amazing RGB lighting. The keyboard may not have those satisfying clicks we know and love but is a great start to anyone new to PC gaming.

3. Logitech G513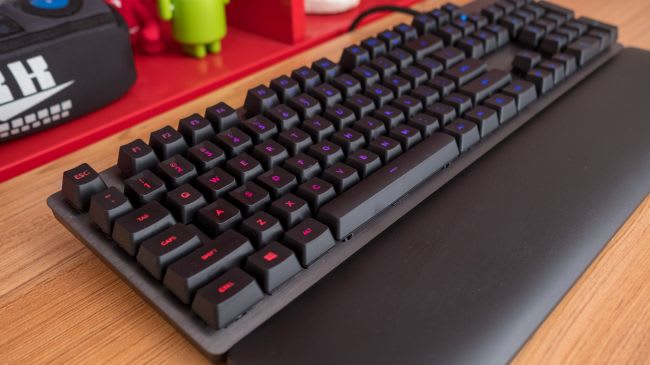 The biggest draw to this keyboard isn't the simple but great RGB backlighting, the comfortable wrist rest or the compact form of the keyboard. No. It's the Romer-G key switches that makes the keyboard great for gaming and typing lovers alike. These keys are only available on Logitech keyboards and are great to type your Steam credentials.

2. Corsair K95 Platinum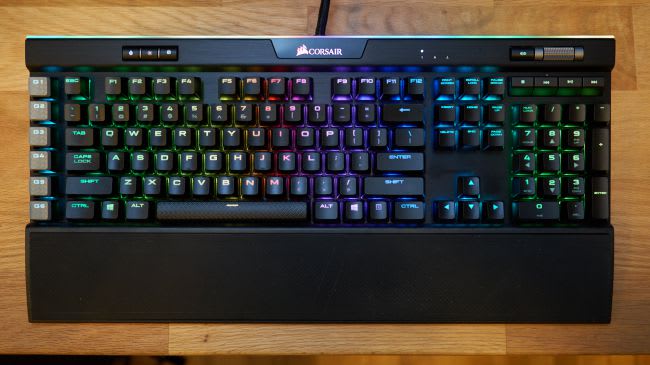 The Corsair K95 Platinum is one of the best keyboards on the planet. The build quality is amazing and is an all-metal design, which is very durable and stylish. The macro keys offer good customization and have textured tops to ensure a grippy feel. The spacebar also has the textured top. There are many options when it comes to the RGB lighting and many user built profiles to download and stored on the keyboards inbuilt memory. The keyboard also has a wrist rest to ensure comfort during long hours of gaming. The dedicated media keys are a great addition to a great keyboard.

1. Razer Huntsmen Elite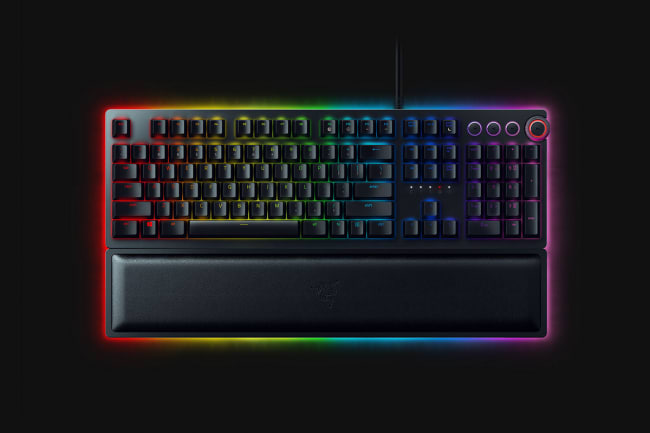 The Razer Huntsmen Elite is the best keyboard for gaming in the world right now. The RGB lighting is featured all around the keyboard to make any set up shine. The media keys are great and also the light up wrist rest is the best available and ensures great comfort during long sessions of gaming. The one thing that makes this keyboard special isn't the amazing lighting or the wrist support but the keys themselves. The new Razer keyboard has Opto mechanical keys. 

Razer Opto-Mechanical Switches have an optical light sensor inside the switch. Upon pressing a key, you allow a receiver to be activated by this light signal, instantly actuating the switch command. Speeds like this have never been seen on a keyboard before.