Top PS4 Controllers
If you want to up your kill ratio, investing in the top PS4 controllers might be a good life decision. Here are the ones regularly cited as the best for hardcore gamers.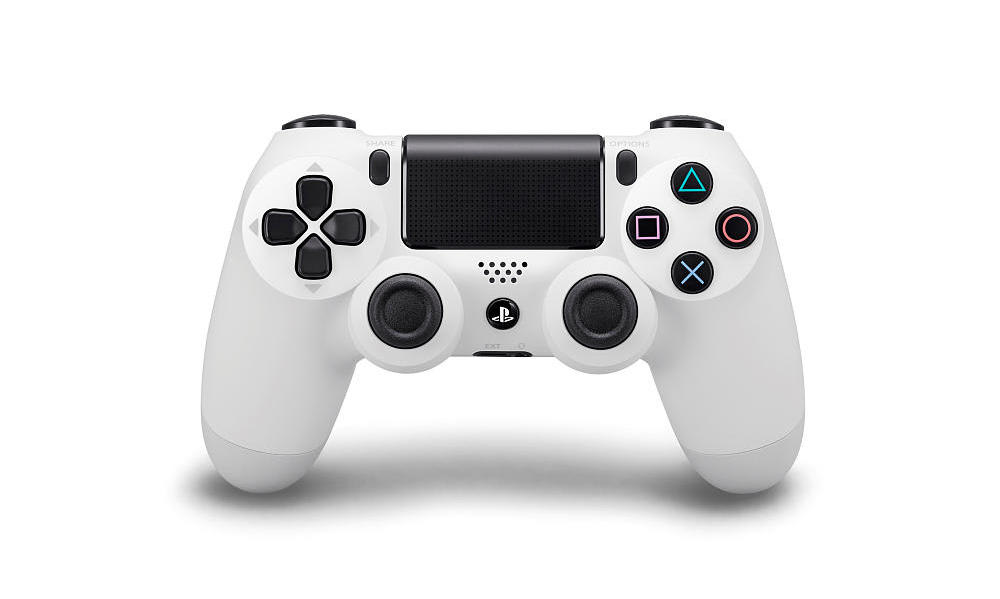 The PlayStation 4 has become famous for bringing out the competitive streak in gamers. There's something about the awesome graphics, the neat PS4 gaming accessories, and the kick-butt game titles that make people feel totally immersed in the world of gaming.
If you love competing with friends, or if you enjoy getting a more ergonomic feel to your gaming setup, then having the right controller can make all the difference in the world. According to gaming magazines, players, and writers, the following goodies are the top PS4 controllers on the market — and are worth the money you'll spend grabbing them.
The DualShock 4 Wireless Controller
The DualShock 4 Wireless controller is considered to be one of the top PS4 controllers on the market for more reasons than one. First off, the game controller is ergonomically designed, so you will get less fatigue over the hours of playing. Then, there's the fact that the controller itself is super sensitive.
Of course, the touchscreen included at the front of the controller also helps in terms of gameplay versatility. So, you get more bang for your proverbial buck, and a lot more playing hours too. It's considered to be one of the best wireless controllers for gamers of all walks of life, and we agree with that verdict.
The Revolution eSports Controller
If you want to get a game controller that was specifically designed with eSports teams in mind, the NACON's Revolution PRO controller is one of the top PS4 controllers you need to consider. This extremely well-designed controller is made to reduce hand fatigue, increase shot accuracy, and also smoothen out gameplay.
Along with being compatible with the PlayStation 4, this game controller also works on Windows computers thanks to its USB port setup. Versatility, thy name is Prevolution PRO.
The PlayStation Move Motion Controller
Most game controllers focus on the button-filled controllers required for first person shooters and similar games. This is also true on lists with the top PS4 controllers. However, if you love games that involve more movement than most, then you might just want to invest in the PlayStation Move Motion Controller.
This lightweight controller is excellent for action-based gamers, and also has the perk of being compatible with both PS3 and PS4 game consoles. Oh, and it's also impressively affordable for gamers on a budget. We can't hate on that.
Razer Panthera Arcade Stick
There's something innately fun about going to a video game arcade and enjoying the old school fun of gripping a joystick, punching down buttons, and playing a game arcade-style. It's thrilling, retro and fun all in one.
Game controller manufacturer Razer came up with an awesome setup to bring this to gamer homes with its new Panthera Arcade Stick. Surprisingly smooth gameplay, a classic setup, and tournament-grade buttons are what make this one of the top PS4 controllers for retro gamers and arcade lovers alike.
The Collective Minds Chatboost Chat Pad
Technically, this isn't a full game controller. However, it's one of the most highly rated game controller add-ons we've found, and we feel it's worth mentioning as one of the top PS4 game controllers because of it.
Collective minds created an amazing QWERTY keyboard that makes chatting a pinch, snaps on to most major game controllers, and also remains remarkably lightweight while doing it all.
For people who love text chat in their gaming, or do a lot of eSports-style training, this is a must-have that's worth every little penny.
PlayStation VR Aim Controller
One of the things that sets the PlayStation 4 apart from other games is its VR capability, and if you're lucky enough to have a headset, then you will need a VR-ready controller that can match it.
The original PS4 VR Aim Controller gives you a fully immersive game experience and offers as accurate an aim as possible. It works with headsets and is compatible with most virtual reality games. As a result, we have to cite it as one of the top PS4 controllers currently being sold.