Gamers is powered by Vocal creators. You support
Brian McCann
by reading, sharing and tipping stories...
more
Gamers is powered by Vocal.
Vocal is a platform that provides storytelling tools and engaged communities for writers, musicians, filmmakers, podcasters, and other creators to get discovered and fund their creativity.
How does Vocal work?
Creators share their stories on Vocal's communities. In return, creators earn money when they are tipped and when their stories are read.
How do I join Vocal?
Vocal welcomes creators of all shapes and sizes. Join for free and start creating.
To learn more about Vocal, visit our resources.
Show less
Best Gaming Headsets in 2018
Sound is your best friend when going into battle. Be prepared to fight with these gaming headsets.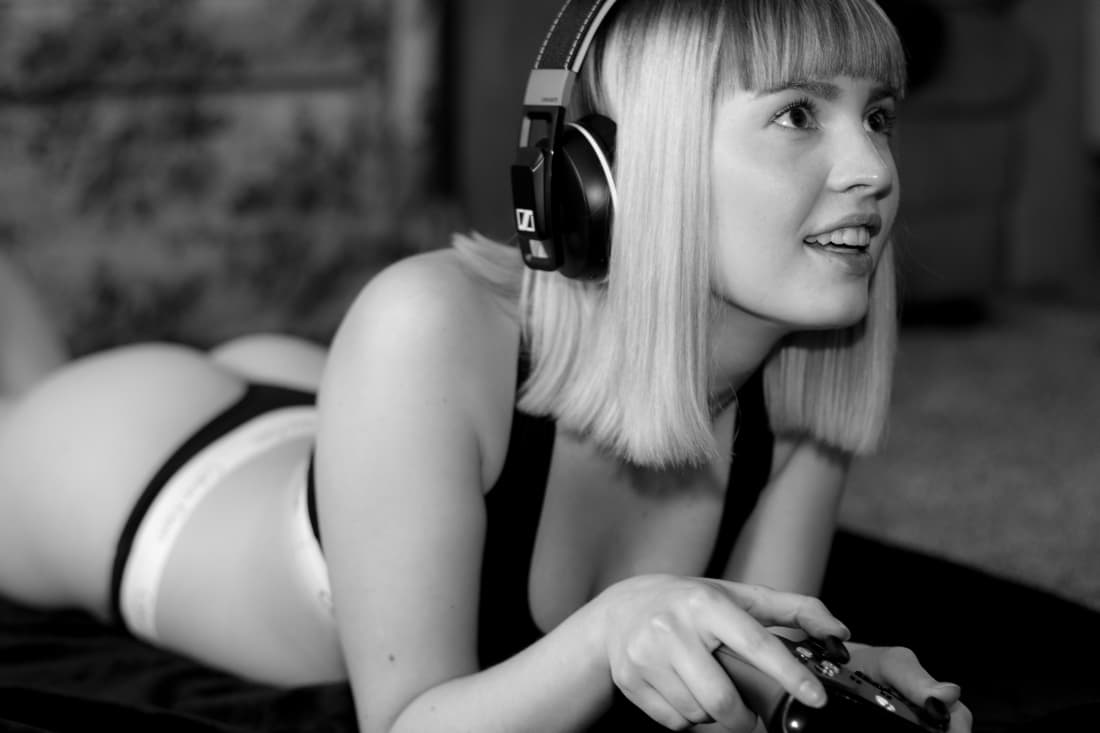 Whether you're in an intensive, close-quarters fight of a battle royale or immersed in the story of an RPG, sound matters. Choosing a high-quality gaming headset makes all the difference. 
With a great headset, you can win the gunfight by hearing the footsteps of your enemy. Its excellent sound quality helps you delve deeper into characters and storyline.
If you're ready to take your gaming to the next level, explore this list of the best gaming headsets of 2018.
G433 Gaming Headset by Logitech
If you're a fan of KingRichard, then maybe you've watched him don this gaming headset while streaming Elder Scrolls or Fortnite. This is a great headset for long sessions because of its lightweight design and breathable sports mesh earpads.
With two cables, the G433 headset will work with your Nintendo Switch, XBox One, PS4, PC, and mobile devices. It sports 7.1 surround sound and a removable boom microphone. 
This is a versatile, all-around headset at an affordable price, giving it a spot among the best Nintendo Switch accessories as well.
A50 Gaming Headset by Astro
The A50 Gaming Headset comes in two models: the Xbox One + PC and the PS4 + PC. So, if you're someone who likes to switch between a single console and your PC, these might be the headphones for you.
While the A50 features a 5GHz wireless transmitter and 7.1 surround sound, its real difference maker is the base station. Not only can you recharge your wireless headset (although, you won't often need to as it can last to 15 hours), you can switch between console and PC with the flick of the switch. You'll also get access to additional audio inputs and outputs to mix in other audio or extend the use of your headset beyond gaming.
If all these features weren't enough, you have complete control over your sound environment thanks to the Astro Command Center software. 
Cloud Revolver S Gaming Headset by HyperX
The Cloud Revolver S Gaming Headset offers durable steel construction and Dolby 7.1 Surround Sound. In addition to these features, it gives you a noise-cancelling detachable microphone. This makes the transition from gaming to music easy.
Its memory foam ear cups will allow for maximum comfort, and the next generation 50mm drivers provide good sound quality for the price. It's compatible with all major platforms, so this could be your play anything, go anywhere headset.
Thresher Ultimate Gaming Headset by Razer
With a metal suspension headband, the Thresher Ultimate Gaming Headset provides comfort with impressive build quality. Like the A50 by Astro, it has models for both the PS4 and the Xbox One. 
If you're someone who's likely to misplace their gaming accessories, this Xbox One headset comes with a basestation receiver and headphone stand to add to your gaming setup. And unlike other models on this list, the Thresher Ultimate features a retractable microphone.
You get the additional benefits of microphone monitoring, 50mm audio drivers, and up to 16 hours battery life on a single charge.
Ear Force Elite 800x Gaming Headset by Turtle Beach
Plenty of pros play Turtle Beach, but is a celebrity endorsement all your need to purchase your next gaming headset?
This wireless gaming headset is perfect if you enjoy a sleek aesthetic. The Ear Force Elite 800x features a magnetic, wireless charging base station and a hidden boomless noise-cancelling microphone.
Compared to other headsets on this list, this Turtle Beach gaming headset only gets up to 10 hours of battery life on a single charge.

But despite a less than stellar battery life, you get to take advantage of Turtle Beach's Superhuman Hearing technology, which can amplify in-game sounds like enemy footsteps.
DT 990 Pro Studio Headphones by Beyerdynmaic
While not specifically designed for gaming, the DT 990 Pro Studio Headphones are designed for music professionals.
If you're an avid Twitch watcher, you may see a lot of streamers using equipment borrowed from the music industry. After all, Drake, Diplo and Marshmello are playing games like Fortnite, so the equipment crossover is natural.
Speaking of the above musical acts, they've all played Fornite with the streamer seen between these headphones: Ninja. He's the most watched gamer on multiple platforms, and his audience continues to grow at an amazing pace. 
In fact, he went from 1 million to 10 million YouTube subscribers in less than 100 days. 
Was it the headphones? Probably not, but they may have helped him secure a few more Victory Royales. Some of the hottest gamer girls streaming on Twitch use these too.
Take note that's there's no built-in microphone for voice chat.
G4ME One Gaming Headset by Sennheiser
The G4ME One Gaming Headset has a few features that make it a great choice for gamers. The oversized ears cups and open design are designed for maximum comfort and to create an ambient sound.
If you've ever worn closed earphones, you may have noticed your ears get sweaty relatively quickly. This gaming headset gives you breathability which means you can wear them comfortably for longer periods of time.
You also get a noise cancelling microphone which you can mute simply by lifting the arm.
Gaming Headset by Onikuma
Working across a wide variety of platforms, the Onikuma gaming headset is ready for action on your Xbox One, Nintendo Switch, and is one of the best gaming headsets for the PS4 too. For a fraction of the price of many other headsets on this list, it has many compatible features including 50mm driver, 16 Ohm impedance and 20HZ-20KHz frequency range. If you're playing co-ops and multiplayers, you'll love the noise-canceling microphone for great communication. And with memory foam ear cups, you'll enjoy wearing this gaming headset for hours of gameplay making it one of the best gaming headsets.
G430 Gaming Headset by Logitech
If you're looking for a comfortable PC and PS4 gaming headset, you'll want to check out the Logitech G430. What separates this headset from competitors is the Dolby 7.1 surround sound that puts you directly into the action. You'll be able to hear enemies from all sides and hopefully get the jump on them. These lightweight headphones features sport cloth ear cups that swivel to fit your head comfortably.
You get the additional benefit of a folding, noise-cancelling boom mic and on-cable sound controls to quickly adjust your sonic experience during gameplay.
Void Surround Gaming Headset by Corsair
Like all gamers, you want complete control over your gaming environment. The Void by Corsair is a cross-platform headset that can give you that type of power of your gaming setup thanks to CUE software. Beyond that, you'll get a gaming headset that full of features.
Designed for your comfort, this headset has both memory foam and breathable microfiber mesh fabric incorporated into its design. You'll find 50mm neodymium drivers and a frequency response of 100 Hz to 10kHZ.
And have no fear taking it into battle. It's ready for gaming chat with is unidirectional microphone. Plus, it's Discord certified.
Final Thoughts on the Best Gaming Headsets of 2018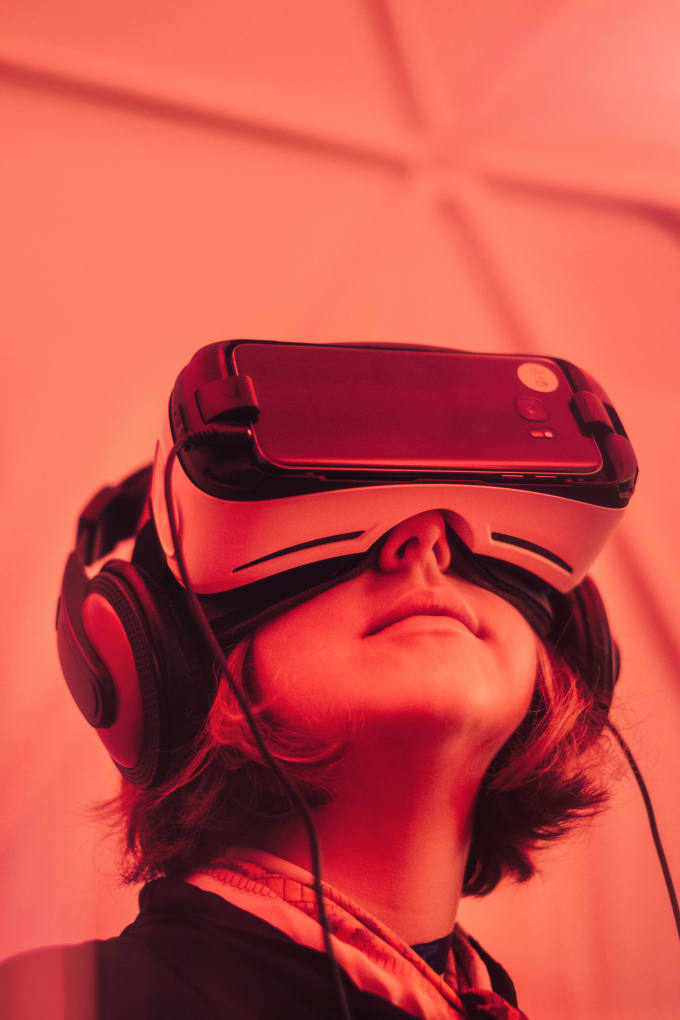 We are no longer living in a 8-bit world. To unlock the complete experience of a game, you need to invest in quality equipment. 
Choosing the right gaming headset for your budget and game library will up your enjoyment and help you notch a few more victories and level up faster. 
Beyond that, you'll get to understand exactly what those audio engineers and sound designers meticulously dissect during development.