Gamers is powered by Vocal creators. You support
Patricia Sarkar
by reading, sharing and tipping stories...
more
Gamers is powered by Vocal.
Vocal is a platform that provides storytelling tools and engaged communities for writers, musicians, filmmakers, podcasters, and other creators to get discovered and fund their creativity.
How does Vocal work?
Creators share their stories on Vocal's communities. In return, creators earn money when they are tipped and when their stories are read.
How do I join Vocal?
Vocal welcomes creators of all shapes and sizes. Join for free and start creating.
To learn more about Vocal, visit our resources.
Show less
Best Gifts for PS4 Gamers
These are all the best gifts for PS4 gamers, in no particular order.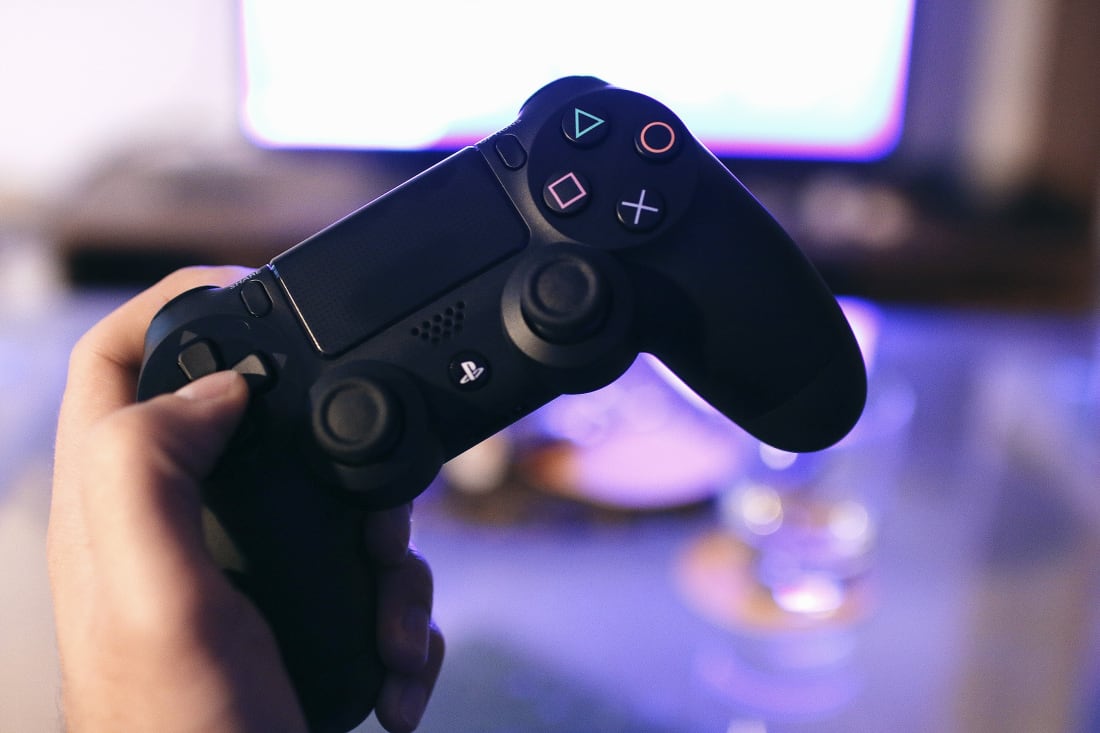 Despite the fact that their hobby is very niched, PS4 gamers can be tricky to shop for. First of all, unless you've memorized your gamer friend's entire PlayStation inventory, there's no way of knowing if they already own a copy of whatever it is (i.e., game, book) you're thinking of giving them. 
Stop stressing yourself out! I've made this list of great gift ideas for PS4 gamers. Whether you're looking for something that will enhance your friend's gaming experience or just want to show them that you care, there is no doubt in my mind that something on this list of gifts for PS4 gamers will bring a smile to your friend's face. 
Carpal Tunnel Wrist Brace by DOB
Whether your friend knows it or not, this back-handed gift could actually change their life for the better. No other gifts for PS4 gamers prevent future wrist injuries as much as this one does!
From the outside, your PS4 gamer friend may appear to be sedentary and live free from the risk of injuries associated with a more active lifestyle. But that is simply untrue. If your friend is sincerely passionate about gaming, then you may consider getting them some gaming gloves to prevent game-related injuries. Your friend will thank you later.  

Desktop Punching Bag by REEHUT
Video games can be infuriating, even for the most seasoned players. In fact, the infuriating nature of many games is what makes them compelling and addictive. Furthermore, interactive screen-time is a well-known psychological stressor that PS4 gamers are particularly vulnerable to. So, instead of sitting back and allowing your gamer friend to smash up their entire living room out of game rage, why not get them a punching bag so they won't experience regret after their outburst? 

DUALSHOCK Charging Dock by BEBONCOOL
Sure, you can plug a PS4 controller directly into your PlayStation, but the PS4 only has two USB ports, and life can get pretty chaotic—and dangerous—with cables running all over the place. Why not simplify your friend's life by giving him or her a charging dock for their DualShock 4 controllers?
These nifty gadgets basically serve as storage for unused controllers. They are a tidy and safe solution to PS4 controller problems. 
PS4 Hard Drive
Just as with other forms of electronic entertainment, PS4 data can take up a lot of virtual space. The PS4 comes with only 500GB of memory, and, considering that one game alone can take up 40GB of space, that's really not much of an allowance, especially when you take movies and apps into account.
If you get your PS4 gamer a PlayStation hard drive that is four—or even eight—times that size, they will probably worship the ground you step on because this is the most perfect gift of all the gifts for PS4 gamers. 
Chamber Pot by IBILI
If your PS4 gamer friend is into marathons, why not consider getting them a chamber pot? After all, there is nothing worse than being interrupted by your bladder when you're in the middle of an intense gaming session. Even just having to remember and cater to your basic bodily functions can be terribly inconvenient when you're "marathoning." Chamber pots aren't particularly expensive, and some of them come with super cute designs so that, if your friend doesn't really want to use it for its original purpose, they can use it as an oversized mug for extended beverage consumption. 

Dualshock 4 Controller by Sony
Did you know that it's impossible to have too many PS4 controllers? In fact, gamers probably wouldn't be stereotyped as recluses if every game enthusiast owned at least one spare controller. It really is one of the top PS4 controllers out there.
If you decide to get your friend a new controller, make sure it's made by Sony, specifically for the PlayStation 4. There are lots of poser controllers out there, each with a mind of its own, and the last thing you want to do is give your friend a flimsy controller that suddenly decides to protest FIFA when an opponent is about to score during an online match. 
Dualshock 4 Wireless Adaptor by Sony
Why not get your gamer friend a wireless adapter for their controllers? The DUALSHOCK 4 wireless adapter is one of those things that may seem trivial but it's actually one of the best gifts for PS4 gamers. These little flash drive-esque gadgets allow gamers to use their Dualshock 4 controllers to play games on other devices, such as their PC or mobile phone. It's one of the must-have PS4 accessories for gamers.

Wireless Controller Adapter for Nintendo Switch by 8Bitdo
And since we're on the topic of adaptors, why not consider getting your gamer a Nintendo Switch adaptor? That way, they can use their PS4 controller to play Nintendo games. 
Extra Long Charging Cable by Duractron
Gaming is stressful. Gamers don't just have to worry about what's going on inside the virtual realm of their PlayStation; gamers have to make sure their controller doesn't run out of battery mid-game, and, if it does run out of battery, they need a cable that is long enough to allow swift maneuvering in a comfortable position.
My controller once died when I was just about to beat the boss on Bloodborne, and the only cable I had was six inches long. Needless to say, I ordered one of these 10-foot-long charging cables as soon as the tears stopped rolling down my face. 
Gaming Headset by ONIKUMA
The PS4 online gaming experience is incomplete without a stereo headset for online play. The ONIKUMA headset is equipped with a noise-canceling microphone and sound-canceling headphones, that allow you to communicate with teammates while remaining deeply immersed in the gaming experience. 
The ear cups consist of memory foam, so they remain comfy even throughout the longest of marathons. Plus, this particular headset is compatible with a variety of platforms beyond PS4, including Xbox One (adapter needed), Nintendo Switch, and PC, so it's an especially useful gift if your friend owns more than one console.   

PlayStation VR by Sony
If your PS4 gamer is especially important to you, and if you can afford to splash the cash, then why not get them an early bird pass to the future of gaming? In other words, you should get your friend the PlayStation Virtual Reality headset; it's one of those must-get gifts for PS4 gamers. 
The PS VR headset allows PS4 gamers to essentially jump through their 1080 x 960 px TV screen at 120 frames per second and become part of their game. And, if you get your friend this gift, they will have no choice but to invite you to come along on their virtual journey. Don't forget to pick up one fo the best VR games for PS4 while you're at it so they have something to play!
PlayStation Gift Cards
Gift cards are probably the safest option when it comes to buying something for a PS4 gamer. After all, you never know what games and accessories they already own.
First, there are PlayStation Store gift cards which allow you to give your friend $20, $50, or $100 of credit when they buy games on the PlayStation network. I don't know anyone who wouldn't be grateful for one of these.
But you should also consider getting your friend a PlayStation Plus gift card. If you don't know already, the PS4 is nothing without a PS Plus membership; PlayStation Plus members can play games with or against friends, and they also get access to exclusive discounts and free games. You can get them a gift card for one month, three months, or 12 months of membership, and they will love you forever.