Gamers is powered by Vocal creators. You support
C.C. Curtis
by reading, sharing and tipping stories...
more
Gamers is powered by Vocal.
Vocal is a platform that provides storytelling tools and engaged communities for writers, musicians, filmmakers, podcasters, and other creators to get discovered and fund their creativity.
How does Vocal work?
Creators share their stories on Vocal's communities. In return, creators earn money when they are tipped and when their stories are read.
How do I join Vocal?
Vocal welcomes creators of all shapes and sizes. Join for free and start creating.
To learn more about Vocal, visit our resources.
Show less
Classic Video Games on the iPhone You Can Play
Miss the classic, old-school games from your childhood? You can now easily download those classic video games on the iPhone!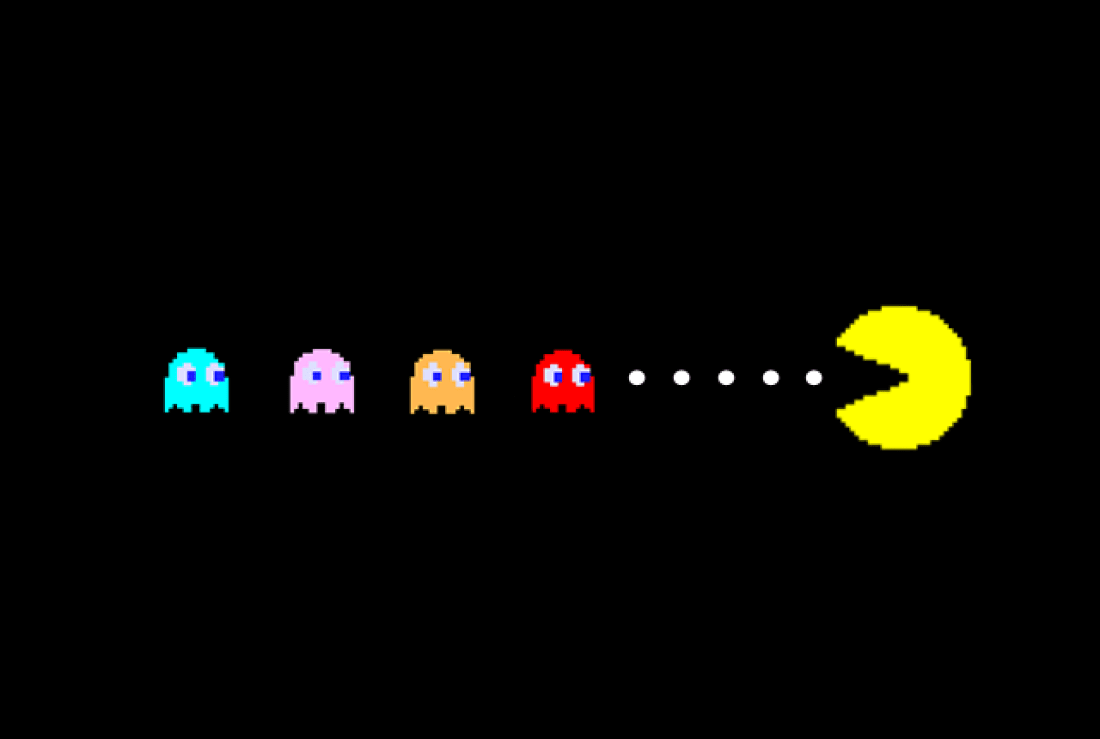 Most of our childhood consisted of the damn best video games in history. From Galaga to Tetris and Pac-Man, these are the video games that made our childhood so great. Kids these days truly don't understand how exciting it was to finally get the long block in Tetris after piling and piling the other blocks on top of each other. And they certainly don't understand the feeling when the frog finally crosses the street in Frogger. It's little things like these that always remind us why these video games are the greatest. 
As much as we enjoyed playing them in the past, it's harder for us to play them now and reminisce on the good times. Whether we're constantly busy with work or can't acquire the right devices to actually play, there are classic video games on the iPhone that we can install! App makers have answered our constant requests and they created apps fully based on our favorite childhood games! Check out a few of the all-time best classic video games that you can now download into your iPhone.
PAC-MAN by BANDAI NAMCO Entertainment America Inc.
Everyone and their mother knows one of the most classic games ever—Pac-Man. The idea of playing as a bright yellow... mouth... or man, and attempting to eat every last dot on the map is simply brilliant. But this isn't an easy game, because the majority of us know that there are colorful ghosts roaming the map and trying to stop us from cleaning out the dots. If you do eat a Power Pellet, the ghosts turn blue, and Pac-Man has the chance to eat the ghosts, too!
Simple to use with easy swipe controls, a MFi controller, or even use the joystick on the screen, you can have the classic arcade game right on your phone! Try to eat all of the dots before one of the ghosts get to you. The app includes new mazes for a variety to play with, tournaments, visual hints and tips, and new challenges to take on. While it's still your old-school Pac-Man that you're playing, you're getting fun additions to make the game a better experience.

Doodle Snake :) by nerByte GmbH
Have you ever heard of the vintage video game Snake? It was that nerve-racking game that was usually played on the Nokia cellphone. Snake is a great game where you play as a snake and have to eat the ball wherever it's randomly located. However, each time you eat the ball, the snake grows longer and longer. Yet, while the snake automatically moves on its own, you have to avoid eating yourself, or else it's game over.
Among the classic video games on the iPhone to install, this form of Snake is an awesome app that brings back childhood memories. Doodle Snake has made the classic game in the form of a doodle where it features the same exact rules as the original, but with more colors! There are also different maps you can play in as well as game modes to test out. 
Tetris - Classic Tetris Brick by Gaing Thi
Ah, Tetris. The game that literally everyone knows since it's one of the most nostalgic games ever. If you have never even heard of this phenomenal game, you better download the app and appreciate the entertainment this game can give you. While it's pretty simple to know the basics, it definitely gets complicated the longer you play. You're given a different shaped block and once you've rotated it and placed the block somewhere on the bottom, you're given another one. In order to play, every horizontal line that's created with the blocks disappear, which brings the blocks on top right down. To make it to the next level, you have to meet with a certain amount of lines to clear. My description sounds difficult but I swear it's an easy, fun game!
Now you can download the Tetris game straight to your phone! Commuting to and from work won't be as boring anymore while playing this app. The game features controls and new levels for unlimited excitement. Bring back the 90s game with one of the best classic video games on the iPhone.
Minesweeper Classic 2 by Solitaire, Mahjong and Sudoku Company
Whenever our Internet shuts down, we'd rely on the classic games our computer has already installed, like Minesweeper. Minesweeper is a complex game that's loved by so many people, all while frustrating when hitting a bomb. All you have to do is avoid the bombs to clear the minefield and win the game. You've given a minefield of square tiles and almost every tile has either a bomb or a number under it. When finding a bomb, you lose. But if you find a number, that's the number indicating how many bombs are touching that tile.
Minesweeper Classic 2 is seen as one of the all-time classic video games on the iPhone to install right now. Fun, thrilling, and alarming, this app gives you choices in levels, from Beginner, Medium, Difficult, and even Custom. There's also flag mode where you can mark which tiles you think have bombs under them with a flag.  

Sonic The Hedgehog Classic by SEGA
Who didn't love Sonic the Hedgehog when they were a kid? One of my all-time favorite video games in the past, play as Sonic or his trusty friends Tails and Knuckles, and speed through seven different zones while collecting rings, dodging enemies, and avoiding traps. Among the classic video games on the iPhone, the Sonic the Hedgehog app gives you the chance to play the free SEGA console classic game right on your phone.
Just because it's an app, doesn't mean it doesn't include any cool features—it certainly does. From challenging yourself with all-new Time Attack mode, playing with new characters, and awesome zones, you'll never get tired of playing one of your favorite video games as a kid.

Ping Pong: Table Tennis Game by Van Ha Vu
Now this game... is very old. It's so old, our grandparents used to get a kick out of this vintage game. The original Pong was released in 1972, and it was loved by everyone and anyone who played it. It was one of the first few games during the evolution of console gaming. The game is so simple, it's basically ping pong. You and your opponent are hitting the ball in attempt to have the other player miss the ball to win the game. And it was a thrilling game for whoever played it.
The app is just that, but a remake of the classic! As for one of the best classic video games on the iPhone, Ping Pong allows you to verse another human or have the choice to play a computer controlled paddle. Bring back your childhood days when playing Ping Pong! Even show it to your parents, they'll go nuts over it.
Frogger - Tap The Pocket Frog And Jump! by Christy Love Margarico
Frogger! The adorable frog game where you can play as a frog who's trying to cross the street without getting smashed by any incoming cars. Not only does this game get your adrenaline rushing, but once you've finally crossed the street, it's literally the best feeling ever. So, you're basically a hungry frog who is trying to chase and eat a cricket that's on the other side of the street. In order for him to eat the cricket, you'd have to guide the frog without getting hit by any cars.
The Frogger app is known to be among the classic video games on the iPhone you can install and play whenever you want. While it features the same exact concept as the original game, it includes better graphics and motion and greater sound effects and music for a better Frogger experience. Guide Frogger straight to the cricket without getting hit by a car with this amazing app!

Classic Invaders: arcade retro space shooting game by Game Maker Photo Video and Emoji for Basketball Kids, LLC
Space Invaders is easily one of the greatest arcade games ever invented. The objective of the game is to defend your planet against endless waves of space invader enemies. To win, you have to tilt your phone to steer the spaceship and tap the screen to fire at the enemies.
Download the classic arcade game right into your phone for unlimited fun! Exciting and easy to play, Classic Invaders is ideal for playing anywhere and at any time, like commuting to school or work. Bring back those childhood memories with one of the classic video games on the iPhone ever.
FINAL FANTASY by SQUARE ENIX INC
Two word, one bomb-ass game—Final Fantasy. A major hit in the past and still a loved and cherished game today, Final Fantasy is a brilliant video game that was originally released in 1987. While the game amazes the player with its rich story and beautiful graphics, it was only natural for creators to make an app for everyone to play anywhere.
In the app, you can guide the Warriors of Light while they are set out on a quest to restore the crystals to their former luster. With side-view battles, choice, and promotion of character classes, you have the ability to explore the world with stunning vehicles and become standards of the series. The app also features bonus dungeons like the Soul of Chaos and the Labyrinth of Time.

Digger - Classic Arcade by Jinwoo Cho
Digger is last among the classic video games on the iPhone to install and it's based on the classic game, Dig Dug! For an awesome remake, it includes the same basis as the original game. The objective of the game is to collect all the emeralds and kill all the monsters in each level. In order to score higher, you'll have to break the golden bags by falling through them and collecting them.

Reminisce on the good ol' days with this free app! Play each level and defeat the monsters while you're digging and collecting the loot.