Gamers is powered by Vocal creators. You support
Michael Reynoso
by reading, sharing and tipping stories...
more
Gamers is powered by Vocal.
Vocal is a platform that provides storytelling tools and engaged communities for writers, musicians, filmmakers, podcasters, and other creators to get discovered and fund their creativity.
How does Vocal work?
Creators share their stories on Vocal's communities. In return, creators earn money when they are tipped and when their stories are read.
How do I join Vocal?
Vocal welcomes creators of all shapes and sizes. Join for free and start creating.
To learn more about Vocal, visit our resources.
Show less
'Dragon Ball Legends' Update: Goku Black Will Arrive on Black Friday!!!
New information on Goku Black Coming to 'Dragon Ball Legends' on Black Friday!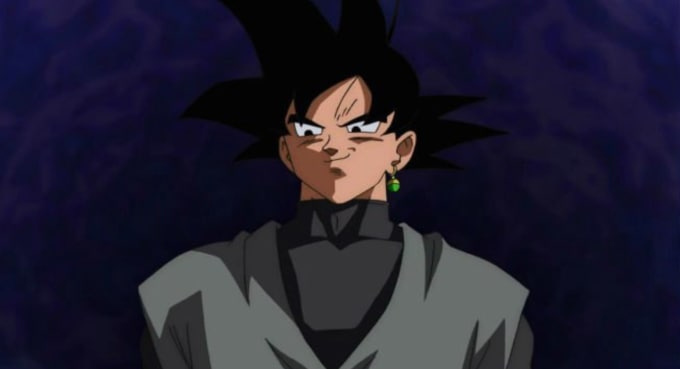 Welcome, Dragon Ball fans!!
I hope you guys are having a wonderful day!
Breaking News!!!
We just got massive news regarding the arrival of Goku Black on Dragon Ball Legends. The game itself released a "Black Friday 2018 Deals" on the announcement section and this is exciting news. 
Today, I will break down this amazing Goku Black news and share with you my thoughts on Black's arrival.
So sit back and enjoy a good read!
Proof of Dragon Ball Legends having "Black Friday" Deals!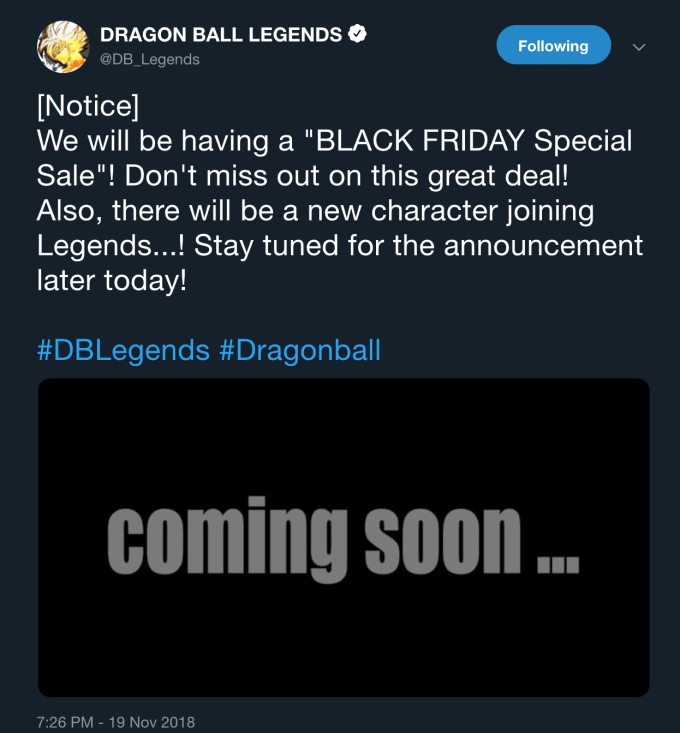 The Dragon Ball Legends game on Twitter put out a tweet recently and the description reads as follows:
"[Notice]
We will be having a "Black Friday" Special Sale"! Don't miss out on this great deal! Also, there will be a new character joining Legends…! Stay tuned for the announcement later today!"
We already know that this Black Friday fighter will be coming and it is revealed that Goku Black is the one coming after all. 
A Short Clip Reveal of Goku Black in Dragon Ball Legends
What made me confirm that it was really Goku Black coming to Dragon Ball Legends, is a short gameplay clip of him here fighting against Future Trunks here in this Japanese and Dub version. There are a few other characters that have been talked about like Berserker Kale and Super Saiyan 3 Goku to name a few, which are not coming as of yet. 
Nonetheless, we will know more information on more characters coming out pretty soon. Keep in mind that we have known about this information since before Gogeta coming out. 
We are finally getting exciting news of Goku Black coming out. 

Maintenance Notice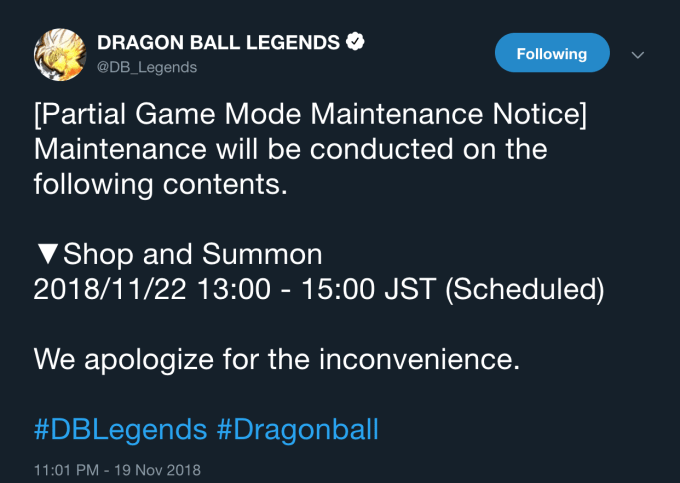 Also, on the 22nd of this month, Dragon Ball Legends will do a maintenance. After the maintenance is over, this is when Goku Black will be available to play. 
A Short Description of Goku Black's abilities!
Another tweet from Dragon Ball Legends revealed a short fighting ability description of Goku Black and it reads as follows:
"[Goku Black Coming Soon!]
His Arts and Ability effects change as he defeats opponents, making him stronger later in the battle! With his Unique Ability, damage to "Saiyan" and "Hybrid Saiyan" characters increased by 30%! Use him as a YEL Saiyan killer!"
The first thing they mentioned here is Black's ability effects and how it changes as he defeats opponents and becomes stronger late in the fight. Let me interpret this information the best way I can. I assume that in order to become stronger in a fight, you have to add 30 percent of increased unique ability and choose "YEL Saiyan killer" to become stronger later in a fight. 
There are other units that say that when you defeat an opponent, you have to defeat them specifically. Does this mean that you have to knock out a specific opponent during a fight? 
Let me explain this situation.
The way that these units works are unless this ability is either an upgrade or a new ability, this unit may have a specific fighter that can access more damage on than other fighters. We will have to wait and see what happens next. In Black's "Unique Ability," he has both a "Saiyan" and "Hybrid Saiyan". This must be the first time there are two different types of Saiyan units on one character, which is very interesting. 
The Black Friday 2018 Deals Banner
So the brief preview of Goku Black earlier looks really amazing and I rather the Japanese version than the Dub. 
Dragon Ball Legends, you are the greatest!!! 
On Black Friday, before you eat your Thanksgiving meal again, open up Dragon Ball Legends and summon for a chance to play as Goku Black. You know I will be summing this great deal. What makes Black so great is he can fight well against Saiyan characters in the game, which is a great advantage for him. I think Goku Black with a full team of Saiyans will be exciting to put around.
This banner right here is a great way to summon Goku Black.
There you have it.
Goku Black is coming to Dragon Ball Legends and I cannot wait to summon him on Black Friday. 
See you later mortals!
Stay tuned for more Dragon Ball Legends news!
Happy Thanksgiving guys!!!
Thank you for reading!
Thank you for contributing to my post. I really appreciate it!
Social Media:
Twitter: @MikeLoves2Write
Discord: GamerMike#7719
YouTube: Film Wonderland
Please make sure to send a gift below for support if you enjoy reading my posts!
Until next time! ^_^