Gamers is powered by Vocal creators. You support
Christina B
by reading, sharing and tipping stories...
more
Gamers is powered by Vocal.
Vocal is a platform that provides storytelling tools and engaged communities for writers, musicians, filmmakers, podcasters, and other creators to get discovered and fund their creativity.
How does Vocal work?
Creators share their stories on Vocal's communities. In return, creators earn money when they are tipped and when their stories are read.
How do I join Vocal?
Vocal welcomes creators of all shapes and sizes. Join for free and start creating.
To learn more about Vocal, visit our resources.
Show less
How the 'Uncharted' Franchise Created an Action-Adventure Game Worth Playing
A Tale of Adventure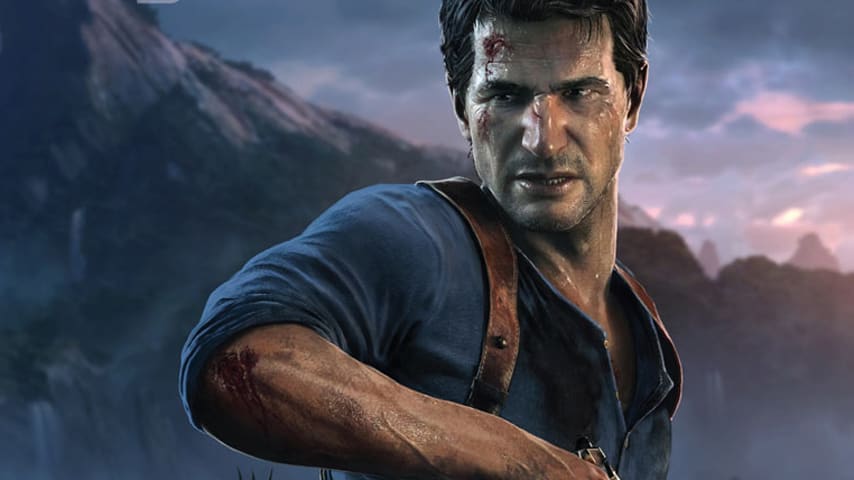 Warning: This post contains spoilers for the Uncharted series.
At long last I finally found the game I have been searching for. I am a die hard fan of Indiana Jones and have been searching for a game that would both satisfy my need for historical adventure plus have engaging gameplay. The Uncharted Series satisfied both those needs as following Nathan Drake on his adventures to find treasure and uncover the truth to tales told by his mother, and gave me the games that had me up late playing through to find out what happens next.
Finishing the last installment in the series, A Thief's End, let's take a look back at what really makes the Uncharted series a great set of games to play.
Where It All Started
The first look we get at Nathan Drake is in the first game, Drake's Fortune, which was released in late of 2007, we see a rugged looking Nathan battling pirates on his quest to find the lost paradise of El Dorado. There we meet the core characters, Victor, a.k.a "Sully" and Elena, that appear throughout the series as Nate gets mixed up in more of these adventures.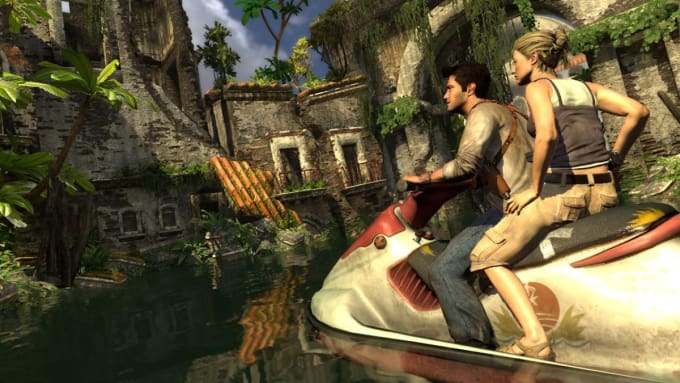 Uncharted 2: Among Thieves
After finding the rumored city of El Dorado, Nate finds himself on another adventure to discover the fabled Cintamani Stone and the city of Shangri-La with Chloe Frazer, a fellow adventurer, as well as Sully and Elena.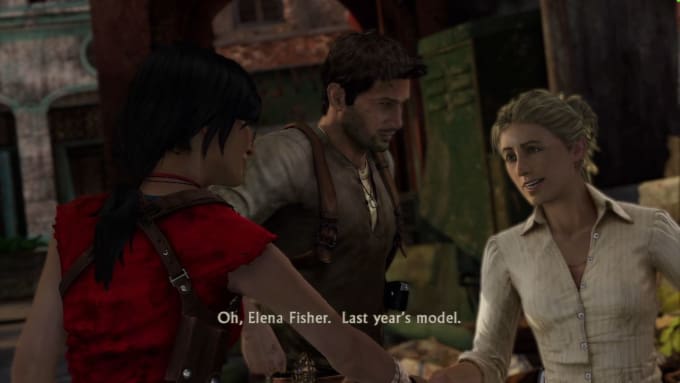 The game itself improved upon some of the gaming mechanics like the vehicle operation and some of the movement with the characters, which gave the second game of the series an enormous amount of well-received reviews. Compared to Uncharted 4: A Thief's End, this game seems light-years behind the graphics and details the latest game has but it still continues to give us a great story to follow.
Drake's Deception
After a two year break, we get the third installment of the series that follows Nate, along with Elena, Chloe and Sully, travel to the lost city of Iram of the Pillars, which is mentioned in the Quran.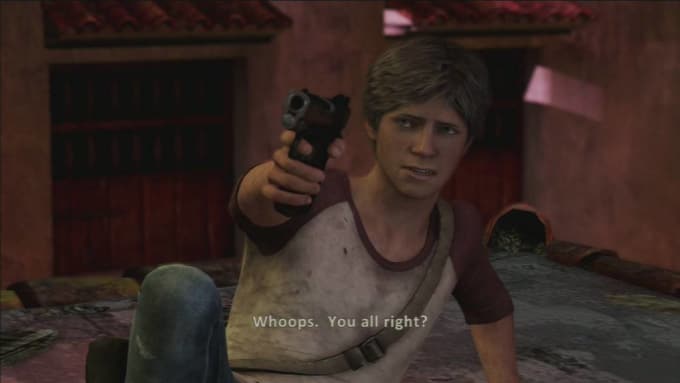 The third game is a major step up for Naughty Dog as the graphics are much more detailed and the story got more in depth as we get to take a look into Nate's childhood. This installment really takes the franchise a step further as it draws from cinematic elements not only with its close attention to detail but gives the player somewhat of a backstory to Nathan Drake as we have been following him since the first game. It's not quite in line with what we see in A Thief's End but it's definitely a step closer to the final chapter of Nathan Drake's story.
The Final Chapter
The end to Nathan Drake's story. Not only did Naughty Dog go all out in the graphics, voice acting and musical score for the game, the story gave the game life and had players hooked right from the beginning. Playing the game, it felt as if you were right beside Nate as he struggled with leaving his adventurous days behind him to live a normal married life with Elena.

After finding out that his estranged brother, Sam, is actually alive and well, they set forth to find the treasure left behind by pirate Henry Avery starting right where they left off when they were last together.
Naughty Dog has created a game that if it was a film would probably win awards or at least be nominated for it's outstanding graphics and narrative. Looking back at the first installment of the series I would not have expected to see so much detail in Nate's face, or the inception element where you are playing as Nate who is sitting there trying to play Crash Bandicoot, one of Naughty Dog's first successful ventures.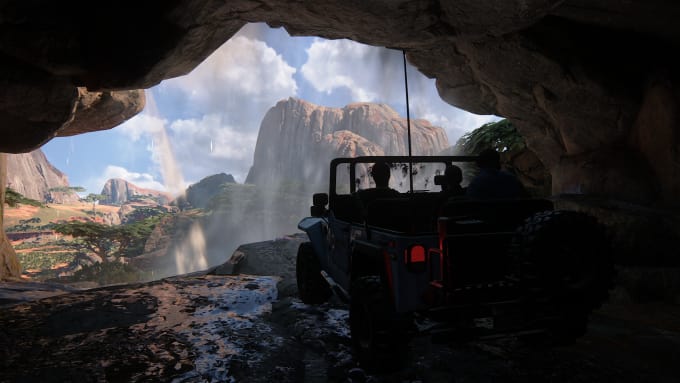 The graphics were by far the best of the series, just seeing all the detail and landscapes of each place they went to and getting so close to lifelike characters as possible. Movements felt more fluid, game play and dialogue scenes felt more balanced. This game was really put together very well.
It stands out in the franchise now as it put so much time in getting the graphics just right while also perfecting the narrative. Uncharted grew so much in the years since they created the game and it was really worth the wait for the final installment. Naughty Dog finally seemed to find the right way to perfect all the aspects of Uncharted's game play while also providing a moving narrative.
A great aspect of A Thief's End is that it gives the player an epilogue where you get to play as Nate and Elena's daughter after years have passed since their treasure hunting days. It gives a sense of closure to Nate's story as we find out how Sully and Sam are doing and how far Nate and Elena have come in their travels around the world.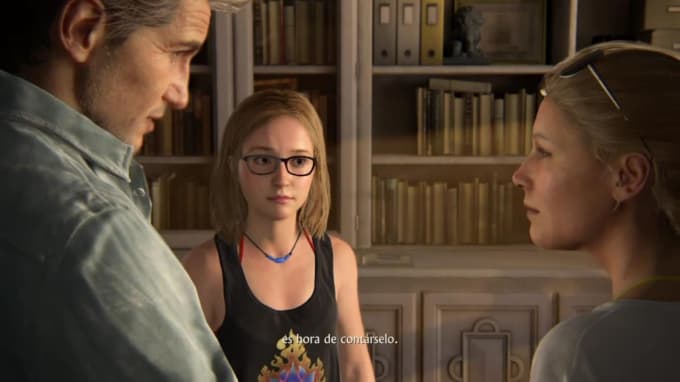 If Sony and NaughtyDog finally decide to pursue the idea of creating a film out of the #Uncharted franchise I will for sure be first in line to buy a ticket. It was so sad to finally complete the games surrounding Nathan Drake's story but now we get to look forward to continuing adventures with Chloe and Nadine ( seen in A Thief's End) in Uncharted: The Lost Legacy.
What did you think of the Uncharted Series? Would you watch a film based on the story of Nathan Drake?