Gamers is powered by Vocal creators. You support
Craig Arnott
by reading, sharing and tipping stories...
more
Gamers is powered by Vocal.
Vocal is a platform that provides storytelling tools and engaged communities for writers, musicians, filmmakers, podcasters, and other creators to get discovered and fund their creativity.
How does Vocal work?
Creators share their stories on Vocal's communities. In return, creators earn money when they are tipped and when their stories are read.
How do I join Vocal?
Vocal welcomes creators of all shapes and sizes. Join for free and start creating.
To learn more about Vocal, visit our resources.
Show less
Prepare to Battle for the Morphin' Grid in 'Power Rangers: Battle for the Grid'
'Power Rangers: Battle of the Grid' is an upcoming game that fans have been waiting to play for decades. Here is everything that has been revealed so far.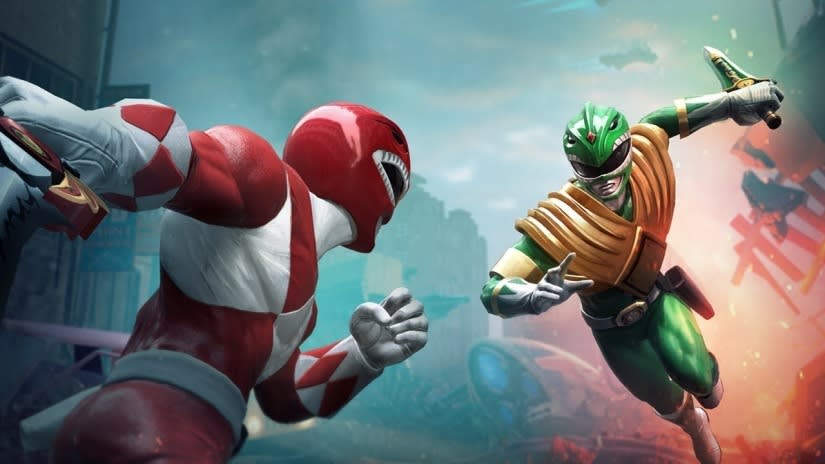 Power Rangers is a franchise that has had many shows, movies, comics and the odd computer game during the 25 plus years of its history. Recently it was announced a new console based game for Power Rangers is set to be released in April 2019, but no solid date has yet been given. Announced through a trailer, Power Rangers Battle for the Grid is a game that is set to please many Ranger fan and will be widely available, being released on Steam, Xbox, Playstation and Nintendo Switch. 
The Trailer
The trailer showcased the graphics expected within the game, which are not all that bad. While they are not photorealistic graphics, they are far from lacklustre either. It appears the game will be similar to Power Rangers Legacy Wars, where a player takes control of a team of three Rangers to use in battle against another team. The big questions have yet to be answered. 
Will this game hold a story mode similar to Injustice and Injustice 2, where a player faces AI opponents? Will the Rangers have set moves, or will there be a customisation feature? Will there be the option to battle other players via an online system? Will more Rangers be added through add-in content to purchase? These big questions have yet to be answered, but the game has revealed that Rangers from various series will appear in the game. 
The Rangers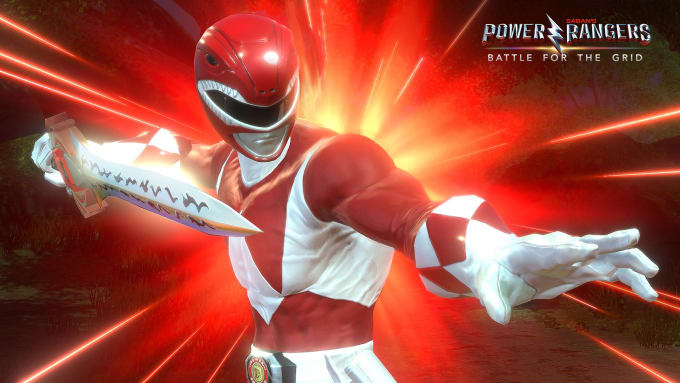 The trailer shows the original Red and Green Rangers joined by the Yellow Super Megaforce Ranger. This told fans instantly that it would be a cross-series game with many Rangers to show. No surprise, considering nWay are behind this game and have added Rangers from the TV shows, movie and comics in Power Rangers Legacy Wars. But, the interesting one is the reveal that Lord Drakkon will be playable, through the official website. 
Enter the King of Evil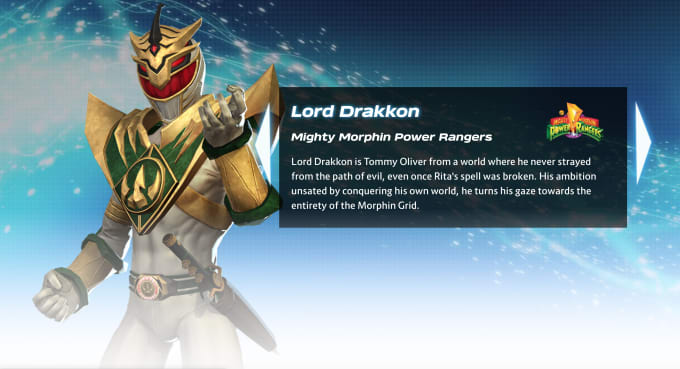 It really is no surprise to any reader of the Boom! Studios Power Ranger comics. Lord Drakkon is the villain at the centre of the "Shattered Grid" storyline within the comics. With the game having a title emulating a theme similar to the "Shattered Grid" storyline, it does suggest a storyline could be contained within the game. Chances are, the original Red and Green Rangers will be the initial characters and Lord Drakkon will aim to kill the past Tommy and claim the Mighty Morphin powers. Obviously, he will fail as you win the fight, and the pair will venture through the Grid to find more Rangers to stop Lord Drakkon, but that is pure speculation. 
Let the battle for the grid begin!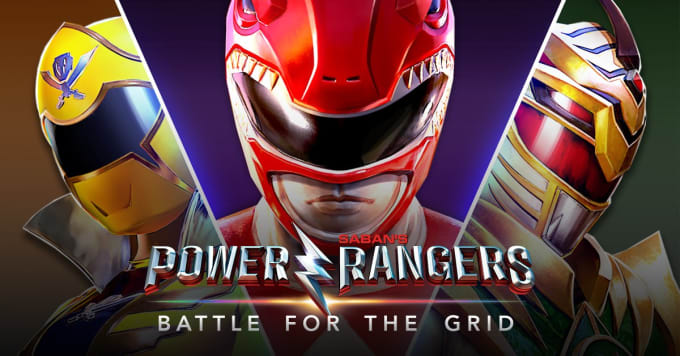 The game has many mysteries yet to be revealed. But fans can get excited for a Power Rangers game that emulates the fighting games that every gamer has mashed away at, at some point. With nWay being part of the creative behind this game, we can be sure to expect the unexpected, as they have done so well with their game Power Ranger Legacy Wars.
What are your thoughts on this game? Are you set to join the Rangers and battle for the grid?