Gamers is powered by Vocal creators. You support
Cody Rostron
by reading, sharing and tipping stories...
more
Gamers is powered by Vocal.
Vocal is a platform that provides storytelling tools and engaged communities for writers, musicians, filmmakers, podcasters, and other creators to get discovered and fund their creativity.
How does Vocal work?
Creators share their stories on Vocal's communities. In return, creators earn money when they are tipped and when their stories are read.
How do I join Vocal?
Vocal welcomes creators of all shapes and sizes. Join for free and start creating.
To learn more about Vocal, visit our resources.
Show less
The World Demands a New Batman Arkham Game
It's time to become Batman once more.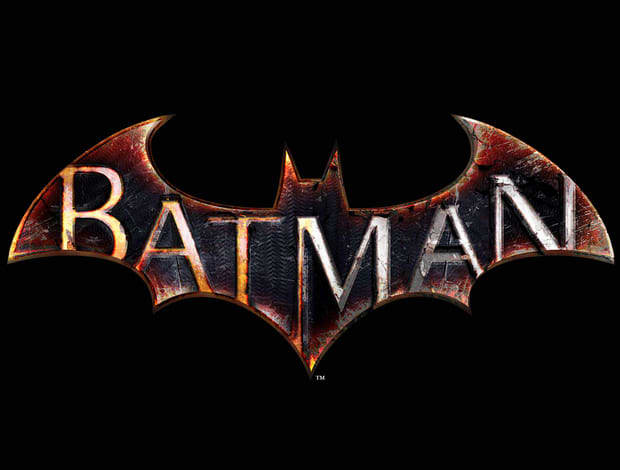 It's been eight years since the release of Batman: Arkham Asylum, a classic game that was built with the words 'Metroidvania' in mind. But ever since then that series has helped influence many mechanics found in other popular games. Things like the fighting system, detective mode, or even the superhero genre, in general, have gotten a boost from the popularity of Rocksteady's franchise. Arkham Asylum is an incredible game that came out of nowhere. Arkham City reinvented itself, while keeping what was so successful about the first one. Arkham Knight, while I love it and praise it to this day, has the most flaws in the franchise.
Arkham Asylum is almost a horror game. If it were anyone other than Batman walking through those drenched gothic halls with bodies strewn across an empty courtyard while a psycho killer was on the loose yelling across the PA system, you'd think it was Outlast 3 or something. Nothing compares to the setting and pace of the first game.
Arkham City is a comic book fan's dream come true. An entire open map built to look like one of the most lore-rich cities ever conceived in comic books. Gotham City is just drowning in easter eggs, riddles, and side quests that kept the RPG fan in me sated while I tried to find every single Riddler Trophy.
Arkham Knight expands on City, and while it doesn't try and re-do the open world RPG elements, it seeks to expand the world by giving you another tool. And this tool works sometimes and doesn't other times. The Batmobile is fun in my opinion when you're racing across slick roads or working through tricky Riddler puzzles, but the Bat-Tank sections pull everything down. I can't tell you how close I was to tossing my controller out the window every time I tried to defend the GCPD from the tank barrage on Knightmare difficulty. The Arkham Games do a great job at meshing distinct gameplay styles without being able to notice the janky aspect of either. Its stealth sequences feel just as fun as the fighting sections, but in a different way. So while their logic behind adding a tank to the game makes sense, it's not something I've ever wanted to do as Batman, even if they are unmanned tanks and I'm firing bean bags at these criminals.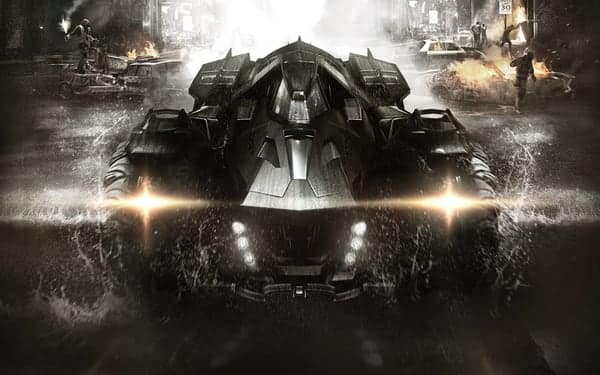 The Arkham games succeed in their pacing and presentation above all else. We all come back to the challenge rooms or the Riddler trophies, but what wowed us was the climax atop Wonder tower or Batman diving off a building to catch a falling Barbara Gordon. Spectacular Moments like that can't be built overnight. So whether Rocksteady returns to the world of superhero games, or more likely a new studio picks up the slack, it's time for another Batman game.
Rocksteady has earned the right to work on whatever they'd like. And ever since they decided to step away from that franchise, WB Games Montréal has been the most likely candidate to make another, if not Batman game, Superhero game in the same vein. I enjoyed Arkham Origins. I didn't mention it earlier, because I figured it deserved its own spotlight considering it's generally considered the black sheep of the family. It's usually left out of the Arkham praise for a few reasons; many fans did not appreciate a different developer, different voice cast, and its tweaks to the controls.
Nobody can replace Kevin Conroy and Mark Hamil, it's like trying to replace Sean Connery as James Bond or James Earl Jones as Darth Vader. That being said, Roger Craig Smith and Troy Baker were the absolute best replacements these characters could ask for. The game is a tight and engaging story that takes you in one direction to only twist it on you less than halfway through the game. The tweaks to combat are what they are. The devs tried to quicken the gameplay, thinking that Batman in his younger days would have to react quickly to incoming punches. While I'm not a fan of that, considering how mathematical and precise I've come to learn those controls, it makes some amount of sense. It's also something a sequel wouldn't have to worry about. But besides all that, Arkham Origins has some of the better set pieces in the series. There is the Hotel climb to get to Joker, the Bridge fight against Firefly, and maybe the best boss fight in any of the Arkham games against Death Stroke. Also, any game being set during Christmas is a winner in my book.
The Arkham games deserve another shot. Whether it's a Superman game, Wonder Woman game or even a Flash game, all of which have been rumored since Arkham Knight's release, this franchise needs to continue. I mean, can't you imagine a Flash game that loves Central City and the Flash as much as Rocksteady loved Gotham and Batman. I'd kill for something like that. Why haven't other publishers jumped all over the idea of superhero action games in the same vein as the Arkham series? Shouldn't we be drowning in them? Don't publishers like money, cause I'd happily pay for all types of a story based superheroes. The closest we've come is the Beenox Spider-Man games, and those are terrible. I should know, considering I platinumed them both.
These games, this series, these characters, and these worlds are all really important to a lot of people, and it's promising that we have so many characters and so many worlds left to explore in the video game medium. But the one I want the most is Batman. There are so many stories left to tell, so many bad guys left to beat up. It's been long enough, it's time to hit the bat signal and wait for a developer to respond.