Gamers is powered by Vocal creators. You support
Michael Reynoso
by reading, sharing and tipping stories...
more
Gamers is powered by Vocal.
Vocal is a platform that provides storytelling tools and engaged communities for writers, musicians, filmmakers, podcasters, and other creators to get discovered and fund their creativity.
How does Vocal work?
Creators share their stories on Vocal's communities. In return, creators earn money when they are tipped and when their stories are read.
How do I join Vocal?
Vocal welcomes creators of all shapes and sizes. Join for free and start creating.
To learn more about Vocal, visit our resources.
Show less
Top 10 Best Games to Play on the Couch with Friends
A List of Games to Play with Friends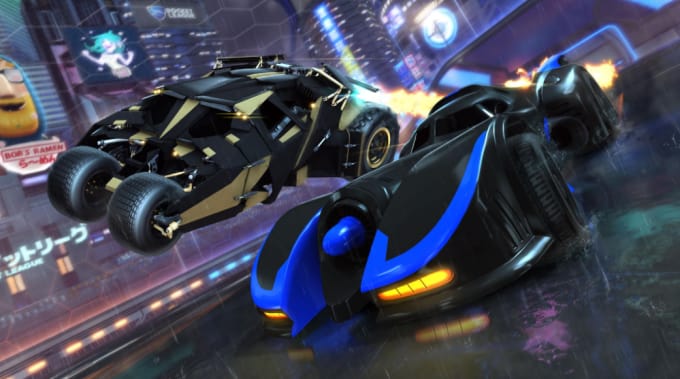 Welcome, everyone!
Who says local multiplayer is dead?
I am yours truly—Michael—and today, we are counting down our picks for the top ten modern couch games. For this list, we are only looking at the best local multiplayer games that have come out in the last few years. These games can have online functionality, but if they are on this list, it's because they also feature heavy use of local multiplayer, whether it's competitive or co-op.
We also did not include any fighting games because the whole post will be just about fighting games. I apologize if one of your favorite games did not make the cut.
So let's not waste any more time and jump right in!
10. 'Towerfall Ascension' (2013)
Towerfall Ascension will blow your mind and ascend to great heights. 
Up to four players can control archers in a single screen arena, desperately trying to hit each other with arrows while using power-ups. While the game is praised for its fast-paced and competitive play, the game developers also included stellar co-op option where you and a friend progress through difficult levels. 
With its release on Xbox One, Steam, and an upcoming "Switch" port, there is no reason why you should not check out this cool game. 
9. 'Broforce' (2016)
This indie game features cooperative gameplay for up to four players. You and your friends take control of various bros who are parodies of their 80s counterparts. Broforce features characters like Rambro and the Brominator. Each bro offers a unique set of abilities, while the gameplay and story are definitely simplistic. There are levels to overcome and enemies to defeat in your path. It is up to the Broforce to protect their territory and make it out alive. This old school game will leave you and your buddies pumped to play and build friendships.
8. 'Rayman Legends' (2013)
To follow up on 2011's Rayman Origins, this sequel improved in almost every way. Not only does Rayman Legends include many levels from the original, but the graphics are beautifully enhanced too. There are also two new characters to play with: Murphy (Rayman's guide) and Princess Barbara (accompanied by her Viking sisters). Up to four players can play cooperatively through each of the levels, but with a competitive twist to see who can collect the most lums. 
You can humorously beat each other up and hopefully, you do not take away any damage. The game is just flowing with heart and personality and they got some great music levels too. 
7. 'Nidhogg 2' (2017)
Another game that is an improvement is Nidhogg 2. In the game, two players are fighting against each other in a hilariously gruesome duel to the death. Using weapons like knives, swords, and bows this time around, can be more deadly than ever before. You must throw whatever you can at your opponent if you hope to win or you can just forget the weapons and stomp their face in. 
While you basically do die from one hit, the fun part is when you deflect your opponent's attacks. This game has intense matches and adding some very weird, but cartoonish character designs in various worlds to fight in, you have hours to fight ahead and be victorious.
6. 'Lego Games' (2013)
While they may not change much in gameplay from title to title, Lego Games have always offered a great source of fun, local co-op play. No matter which of their games you decide to play—and we do have a list of top ten if you are interested—you can rest assured that you and your friends are in for some entertaining adventures in puzzle solving. The franchises' family-friendly gameplay, along with multiple titles, makes them enjoyable for all ages.
With iconic characters, from "Harry Potter," "Star Wars," "DC," and "Marvel Superheroes," just to name a few. This game should be something for everyone to enjoy.
5. 'Cuphead' (2017)
Gamers may have to wait a while before they can get their hands on this one, but that does not change the fact that it offers some of the best and most insane two player co-op in recent years. For the new generation, the Cuphead game is so incredibly difficult for players to defeat one ridiculous boss after another. If this high-level difficulty makes the games so rewarding, it is sure to form a bond between you and your partner, which is pretty rare for most players these days.
4. 'Diablo III' (2013)
While playing through the third title in Blizzards' massive franchise alone, it can be a lot of fun. It is ironic when you add friends on a console that the game kicks into high gear. In Diablo 3, up to four players can choose from a variety of classes in this dark fantasy genre, with even more options available in the ultimate evil addition. Your team can upgrade their characters from the loot and slay terrifying monsters in order to become more powerful as the game progresses. 
While you think the game can be easier with more people playing, the damage and durability of the monsters increases depending on how many party members you have. With a lot of ways to play, there is lots of content for you and your crew to experience.
3. 'Overcooked' (2016)
Just because the gameplay is simple does not mean the game would not bring you tons of co-op fun. You and up to three players control chefs in a fast-paced cooking environment. Levels can change from standard kitchen to frozen leg, a ship, and even a space station. Each level offers unique and often insane challenges. It is up to you as a chef to complete as many tasks in a timely fashion. 
Although the game might start off easy, it is not long before it throws some real curve balls at you. With the challenges escalating in difficulty, communication becomes more important. Overcooked is made for couch co-op. In fact, as of right now, there are not even online multiplayer options, but I promise you, this game will have you and your buddies coming back for seconds.
2. 'Mario Kart 8' (2014)
In what many considered to be the best of a very good series, Nintendo once again knocked it out of the park with this multiplayer game. Up to four players can compete for first place glory. Offering characters in different weight classes and featuring a variety of carts, wheels, and glides to choose from, Mario Kart 8 is the most customizable game in the series. With 48 tracks to play on, there is no shortage of courses for you and your friends to race through.
Although the strength of friendships will shortly be tested, it is up to you as a racer to become number one. In a "Switch" version, the game comes with battle modes, meaning there are plenty of race tracks to enjoy for years to come.
1. 'Rocket League' (2015)
Do you sometimes wish FIFA have more explosions in it? Well, Rocket League might be the game for you. 
While it has become a huge Esport, this game offers plenty of options for you and your buddies to just pick up and play at home. Whether it's 1v1, 2v2, or an online match against an opposing team, there are plenty of local multiplayer options. it is the perfect blend of intuitive yet intense gameplay. This makes anybody able to pick up and enjoy, but also with an extremely high skill for those that want to put more hours into it.
With availability pretty much in any major platform, there is no reason to not give this game a shot. 
You would not be disappointed.
This concludes the "Top 10 Best Games To Play On The Couch with Friends!"
Thank you so much for reading!
Follow me on:
Twitter: @MikeAReynoso
Facebook: Michael Reynoso
Please make sure to send a gift below for support if you enjoy reading my posts!
Until next time ^_^